Staff and students of Physico-technical Faculty visited University of Leuven, Belgium within Erasmus+ Physics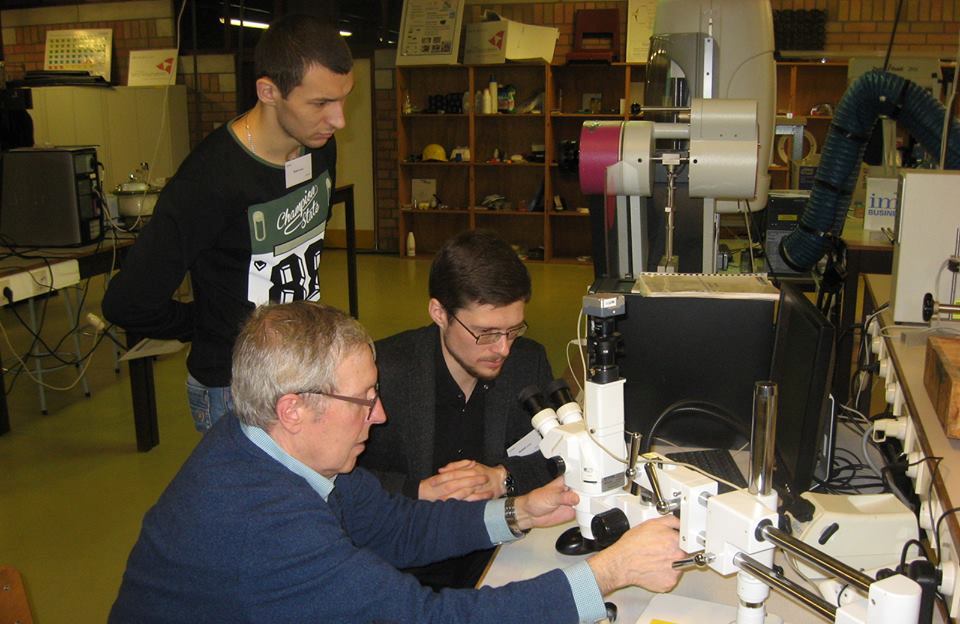 Staff and students of Yanka Kupala State University of Grodno took part in science & technology training in Belgium.
Besides YKSUG guests there were also participants from Belarusian State University, Belarusian State Technological University and Francisk Skorina Gomel State University.
– The training program included not only getting acquainted with the study process and scientific work of the Engineering Technologies Faculty of the Belgian university. We, as well, attended classes and presentations on solar energy, wind energy, fuel cells, optics, lasers and optical fibers, materials properties and electromagnetic compatibility – told us Vitaly Stiepuro, leading researcher of the R&D department. – Moreover, we were proposed to do laboratory works with optical fibers, bio-diesel synthesis, materials properties study and wind velocity measuring and its impact on dunes.
More news from Physico-Technical Faculty here.