Youth Ambassador for Sustainable Development Goals and the student of the YKSUG Yaroslava Sapach held a meeting with the students of Yanka Kupala State University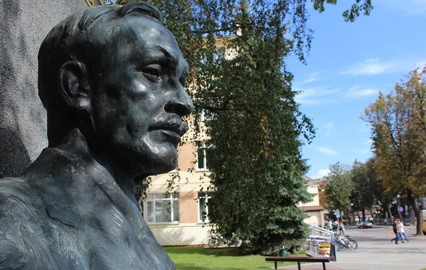 The theme of meeting on March 31 was «Sustainable development - the future of the planet in our hands».
The idea of meeting with students of different faculties and the activation of the Coordinating Student Council was initiated by Yaroslava Sapach, a fourth-year student of the Biology and Ecology Faculty and Youth Ambassador of the Sustainable Development Goals. She informed students about 17 sustainable development goals, their history and significance in today's world, noting that they were a call to action from all countries, aimed at improving human well-being and protecting the entire planet.
The meeting continued with a dialogue on what is being done in Belarus to implement the Sustainable Development Goals and with a discussion with the students on what they can do to fulfil those ideas in their daily lives.