Professor from Uzbekistan will be giving lectures in Yanka Kupala State University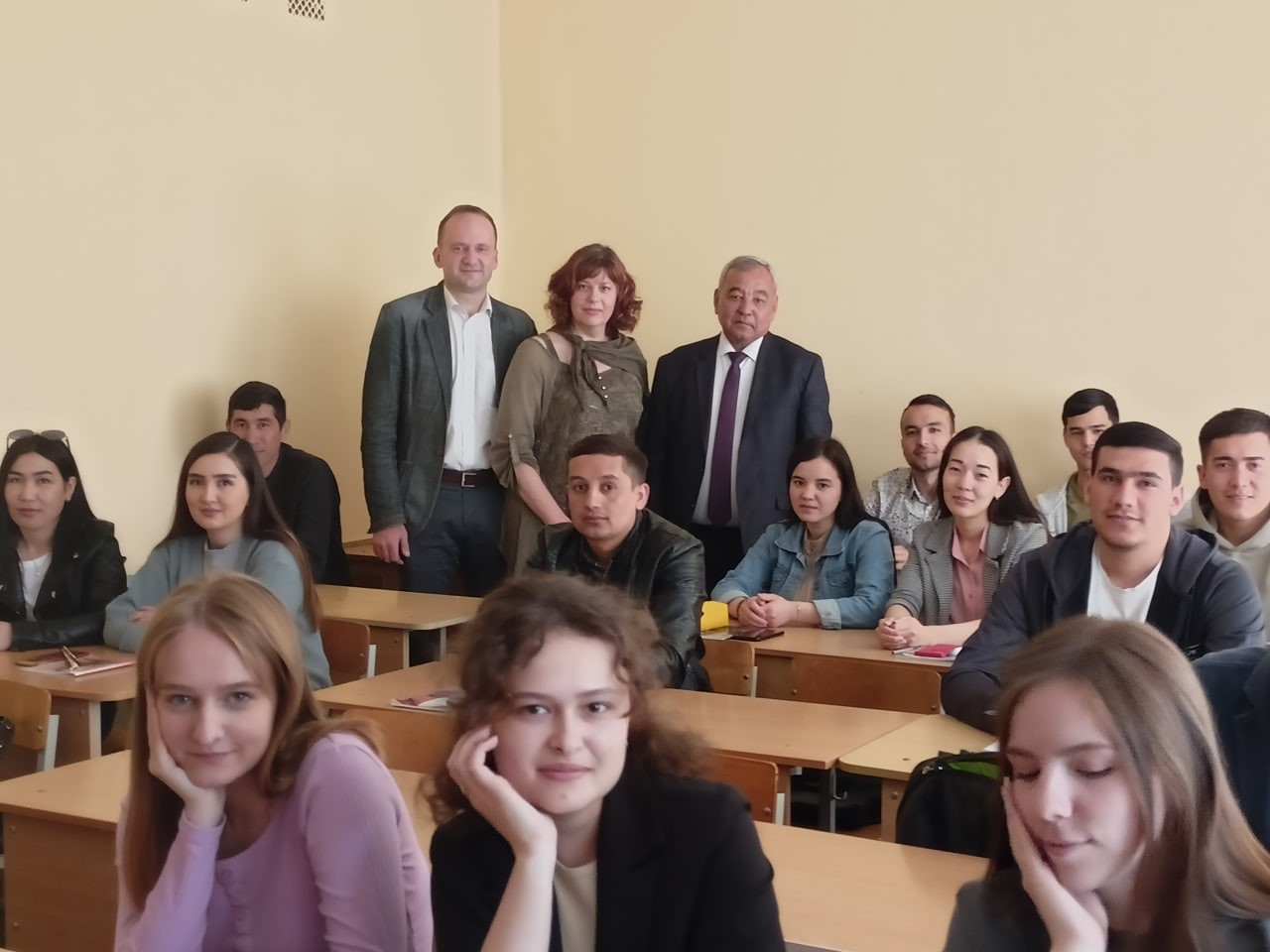 Professor and Doctor of technical science Muhamedov Kabiljan from Tashkent chemical-technological Institute gives lectures at the Faculty of Biology and Ecology under the Visiting Professor program.
Professor Muhamedov will give lectures on Toxicology basics, Ecology and environmental management and Common Eclology to the first year students of the Bioecology specialty.
During the lectures the attention will be paid to the state of modern natural resources, reasonable environmental management as well as ways of solving commodity, energy and food problems.
By the way, there is a cooperation agreement between Yanka Kupala State University and Tashkent chemical-technological Institute, which was signed in March 2021. At the moment Head of Technology, Physiology and Food Hygiene Department Natalia Bashun is giving lectures in Tashkent.