A student of Yanka Kupala State University showed high results at an international competition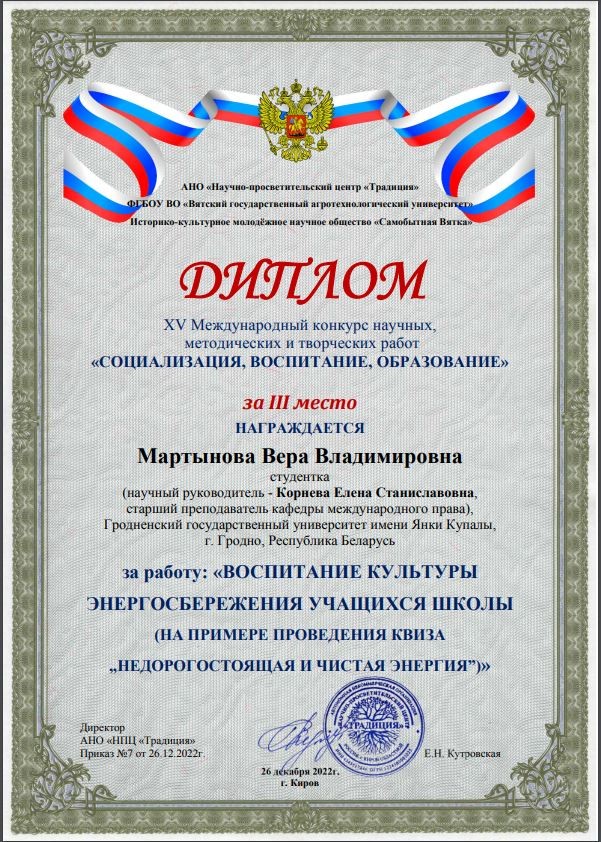 According to the results of participation in the XV International Competition of scientific, methodological and creative works "Socialization, upbringing, education", the work of a law student Vera Martynova on the topic "Education of the energy saving culture of school students (on the example of the quiz "Inexpensive and clean energy")" was awarded a diploma for the 3rd place.
The organizers of the competition are Autonomous non-profit organization "Scientific and Educational Center "Tradition", Vyatka State Agrotechnological Academy, Department of Continuing Education, Historical and Cultural Youth Scientific Society "Original Vyatka". The purpose of the competition is to activate and integrate public and departmental resources for successful socialization, upbringing, education of children and youth.