A video conference with Urgench State University was held at the Technopark of Yanka Kupala State University of Grodno.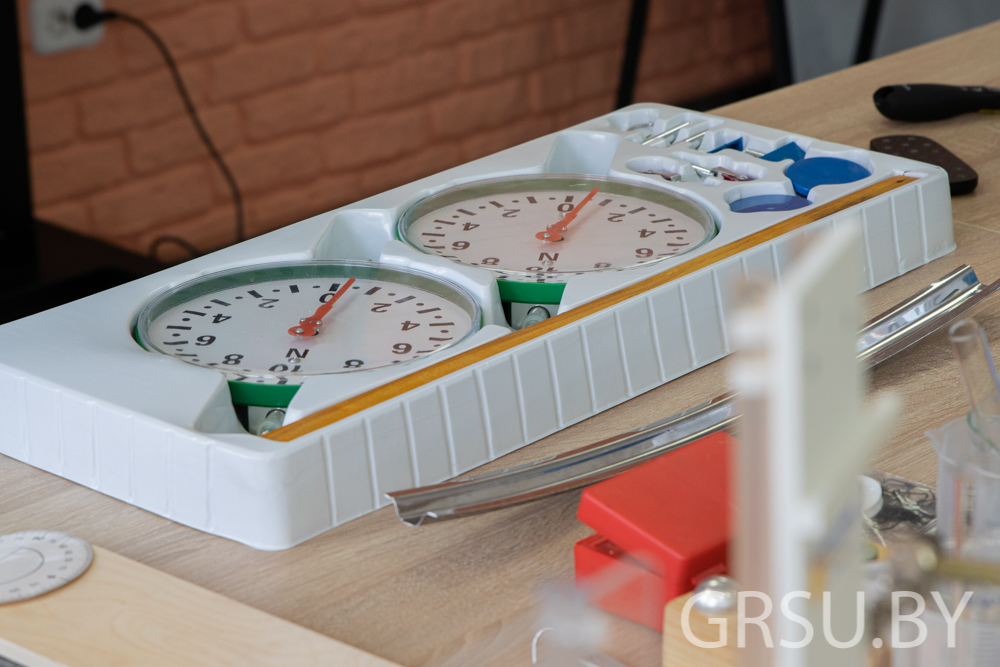 On May 12, an online meeting with colleagues from Uzbekistan took place on the basis of the Yanka Kupala State University of Grodno Scientific and Technological Park, during which the products of RUE UNPC "Technolab" were presented.
The conference was attended by physics teachers of Urgench State University, school principals and representatives of the Ministry of Education of Uzbekistan.
During the meeting, the director of the Science and Technology Park, Alexander Vasilevich, spoke about laboratory developments and complexes with the help of which demonstration experiments in physics are carried out in schools and higher educational institutions.
Within the framework of cooperation with Urgench State University, Candidate of Pedagogical Sciences, Associate Professor of the Department of Laser Physics and Spectroscopy of Yanka Kupala State University of Grodno Nikolay Matetsky prepared a presentation on the practical use of equipment in the educational process.
Vice-Rector for Research Andrey Pranevich mentioned the importance of multilateral cooperation in the field of education in this direction.