Participants of the XII International scientific Internet conference discussed improving the system of personnel training at the University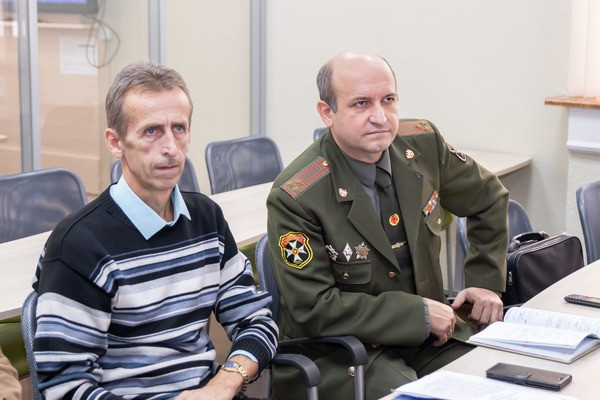 The scientific forum was held at the Military Faculty of Kupala University on November 18-19.
The online conference was attended by researchers, teachers, practitioners, doctoral students, postgraduates and undergraduates from Belarus, Russia, Kazakhstan, Ukraine, China and Latvia. During the event, pedagogical issues aimed at improving the methods of teaching disciplines in higher education institutions, developing physical culture and sports, improving ideological and educational work in universities, and Patriotic education of young people were discussed. The issues of the history of military personnel training were discussed separately. The conference proceedings were published in advance. In total, the collection includes 130 publications.
The XII international scientific Internet conference "Improving the system of personnel training in higher education: directions and technologies" was held by the Department of theory and organization of physical training of military personnel of the Military Faculty of Yanka Kupala State University. The organizers were also the Northern (Arctic) Federal University named after M. V. Lomonosov and the Higher school of psychology, pedagogy and physical culture. The event was supported by the Ministry of education of the Republic of Belarus.