Eight teachers and employees of Yanka Kupala State University were awarded grants by the Rector for the completion of candidate and doctoral dissertations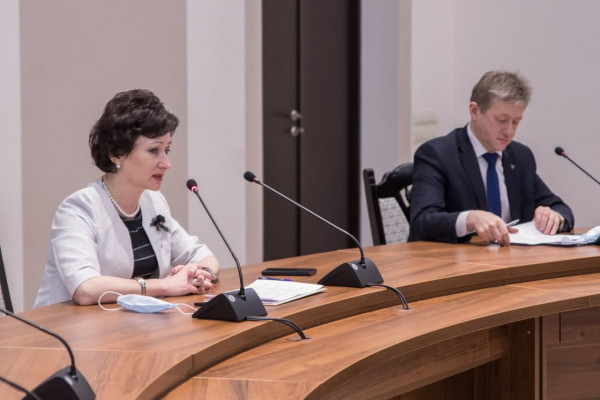 The results of the competition for the rector's grants were announced during the meeting of the commission on December 24.
Rector Iryna Kiturka noted that Kupala University pays great attention to the training of highly qualified scientific personnel. The competition for grants of the Rector for the defense of doctoral and candidate theses has been held since 2014.
– I want to draw the attention of applicants to the fact that one of the main conditions for giving grants to the rector is the defense of a dissertation next year, – Iryna Kiturka addressed the applicants and members of the commission at the beginning of the meeting. - The rector's grant is allocated, first of all, for holding meetings with managers, opponents and reviewers, for other scientific events that are necessary for the completion of your dissertations.
Each applicant for a grant during the meeting outlined the topic of their dissertation, told about where and when the defense is planned, and also answered questions from members of the commission. After that, the results of the competition for the rector's grants were summed up.
Russian Philology Department Senior Lecturer Elena Banyukevich, Russian Philology Department Trainee Teacher Olga Grinevich, Romano-Germanic Philology Department Senior Lecturer Elena Juh, Tourism and Cultural Heritage Department Senior Lecturer Yulia Ermak, Russian as a Foreign Language Department Lecturer Roman Zhitko, Research Department Junior Researcher Dmitry Kopat, Finance and Accounting Department Senior Lecturer Tatyana Selyuzhitskaya, Сombined Arms Department Teacher Alexander Khovansky were awarded grants to complete their dissertations next year.