Graduate students of Yanka Kupala State University have been awarded a scholarship of the President of the Republic of Belarus for 2021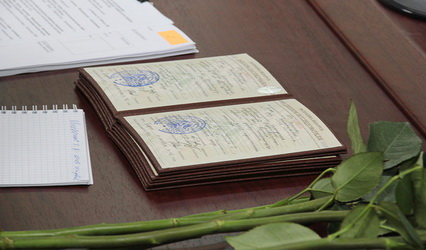 The scholarships were awarded to four representatives of Kupala University who are working on dissertations in priority areas of scientific, scientific-technical and innovative activities.
Among them, a graduate student of the Physico-Technical Faculty Pavel Karpach, a post-graduate student of the Faculty of History, Communication and Tourism Julia Keiko, a graduate student of the Faculty of Pedagogy Marta Kuzmich and a graduate of the Faculty of Philology Nadezhda Nasedkina. The practical significance of their scientific achievements is confirmed by the acts on the implementation of the results obtained in the production and educational process. The results of all dissertation research are published in scientific publications, presented at national and international conferences and symposia.
On January 14, 2021, President of the Republic of Belarus Alexander Lukashenko signed an order on awarding scholarships to postgraduate students. The document is aimed at supporting young scientists, developing scientific schools and the scientific potential of Belarus.