Employees and students of Kupala University took part in city festive events on May 9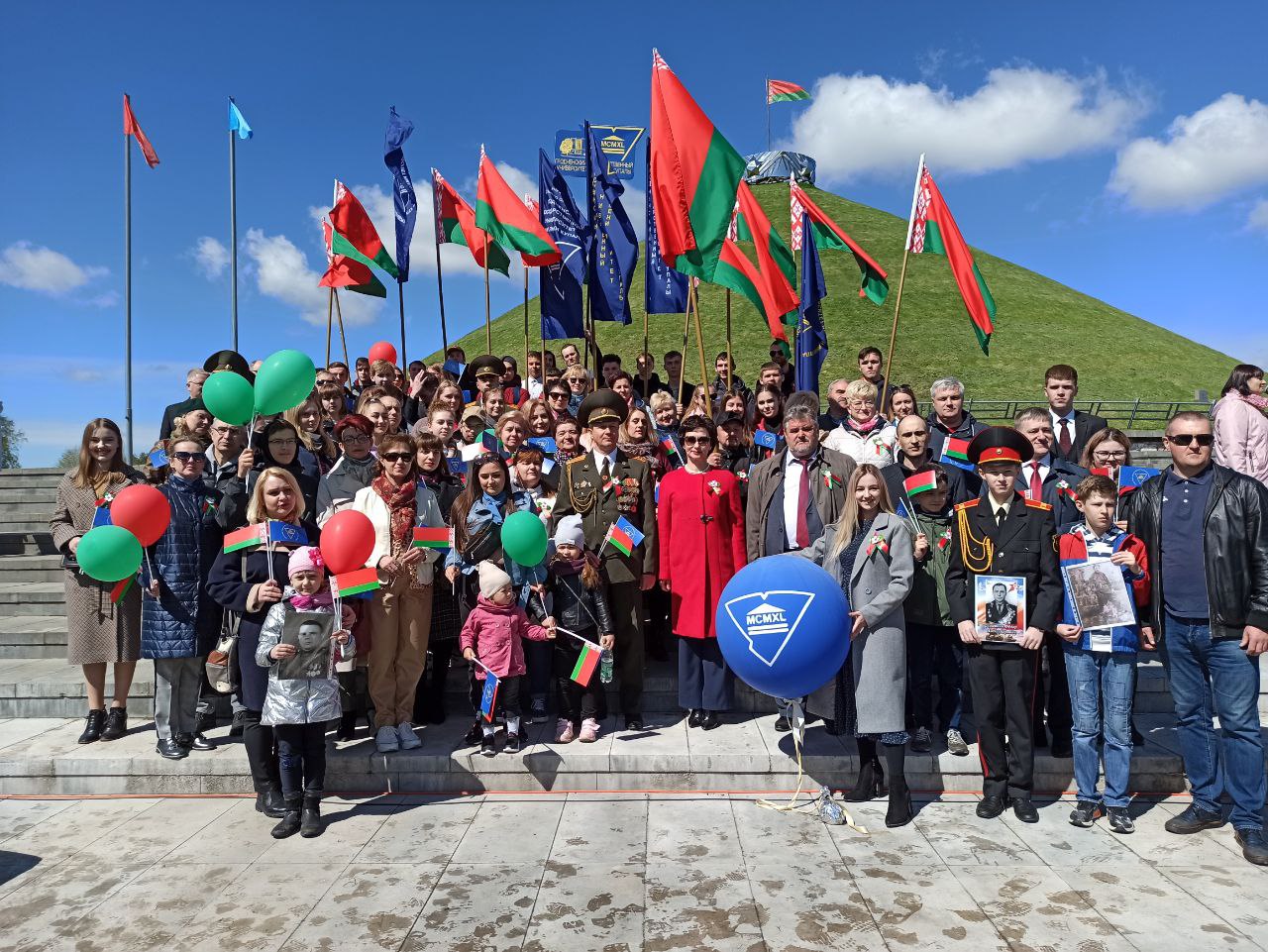 Events dedicated to Victory Day and the Day of the State Emblem and State Flag of the Republic of Belarus were held at different venues of the city and university.
In the morning, representatives of Kupala University joined the ceremony of laying flowers at the monument to the soldiers-liberators of the city of Grodno in the Zhiliber park. And then they took part in the city solemn meeting dedicated to the Victory Day, which took place at the Mound of Glory.
After the main festive events, the Kupala residents invited the participants of the holiday to join the work of their interactive platforms. Students of the pedagogical faculty, cadets of the military faculty and participants of the Yanka Kupala State University's project "Living History" deployed a thematic interactive zone "Salute, Victory!" volunteers, future teachers, conducted an entertainment program for the little participants of the holiday. The creative teams of the university also took part in a large concert program prepared for the townspeople for the Victory Day. At the same time, students of the Faculty of Arts and Design at Yanka Kupala State University of Grodno performed on the stage of the open regional festival of patriotic songs "Heart of my land". The festival was timed to coincide with the Day of the State Emblem and State Flag of the Republic of Belarus.
By the way, for this public holiday, which also fell on May 9, a separate solemn event was held at the Yanka Kupala State University. The Kupala residents gathered on the University Flag Square, and then the best students, teachers and staff, who glorify Yanka Kupala State University in the country and abroad with their achievements in education, science, sports and culture, were awarded the honorary right to carry and raise the State Flag of the Republic Belarus.