Professor from Yanka Kupala State University attended a fellowship program in Uzbekistan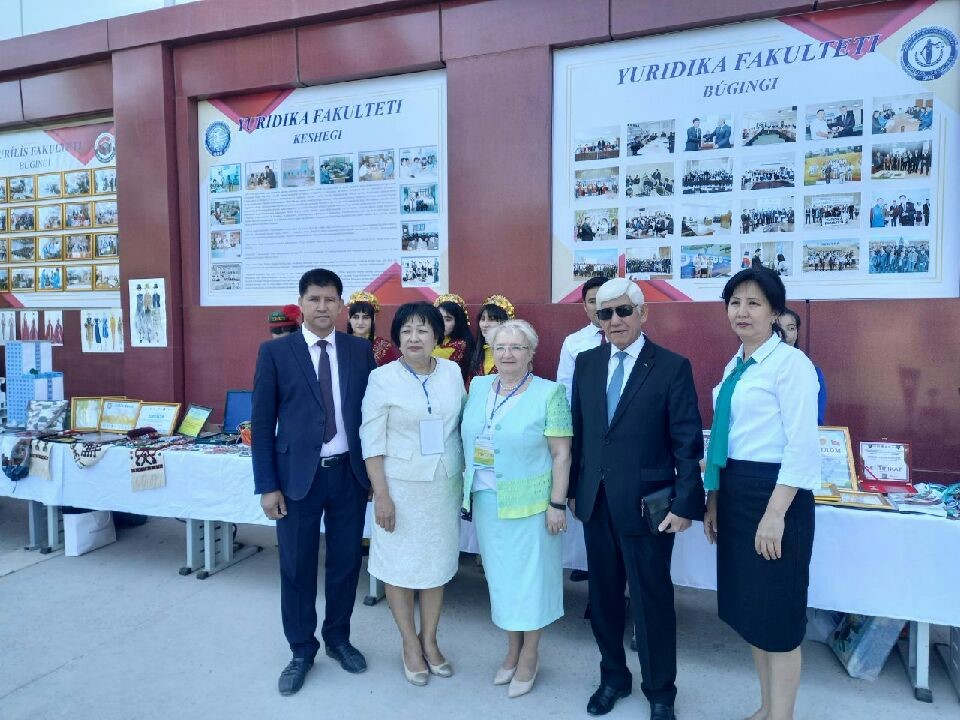 Dean of Faculty of Law, Associate Professor of the Department of Theory and History of State and Law Svetlana Cheburanova attended a fellowship program in the Human Rights and State Law Department of Faculty of Law at Karakalpak State University. The fellowship program was part of the "Education and Youth Policy" state program for 2021-2025.
Svetlana Cheburanova learnt about specifics of organization of the educational process in Karakalpak State University and viewed some teaching materials. She also received advice from Doctor of Laws, Professor Karlygash Umarova, who is one of the leading scholars in the sphere of law. Svetlana took part in a scientific and practical conference with a research on the topic "Development of civil society: theoretical framework".
Professor also took part in the International Scientific and Practical Conference "The role of Karakalpak State University in scientific and educational development", which was dedicated to 45th anniversary of the university. Rector of Yanka Kupala State University Iryna Kiturka congratulated Rector of Karakalpak State University Ahmed Reimov.
Svetlana Cheburanova met students of 1st and 2nd years of Faculty of Law. As a result of the fellowship program, new methods of teaching legal disciplines in historical and theoretical aspects were mastered.
Besides, there were a few meetings with Dean of Faculty of Law, Doctor of Law, Professor Elizaveta Kutybaeva and teaching staff of Faculty of Law. During the meetings further cooperation and project activities as well as new forms of online training were discussed.
The fellowship program improved scientific networking and helped to establish international cooperation between Uzbekistan and Belarus.