Professor from Yanka Kupala State University of Grodno completed a fellowship program in Yerevan State University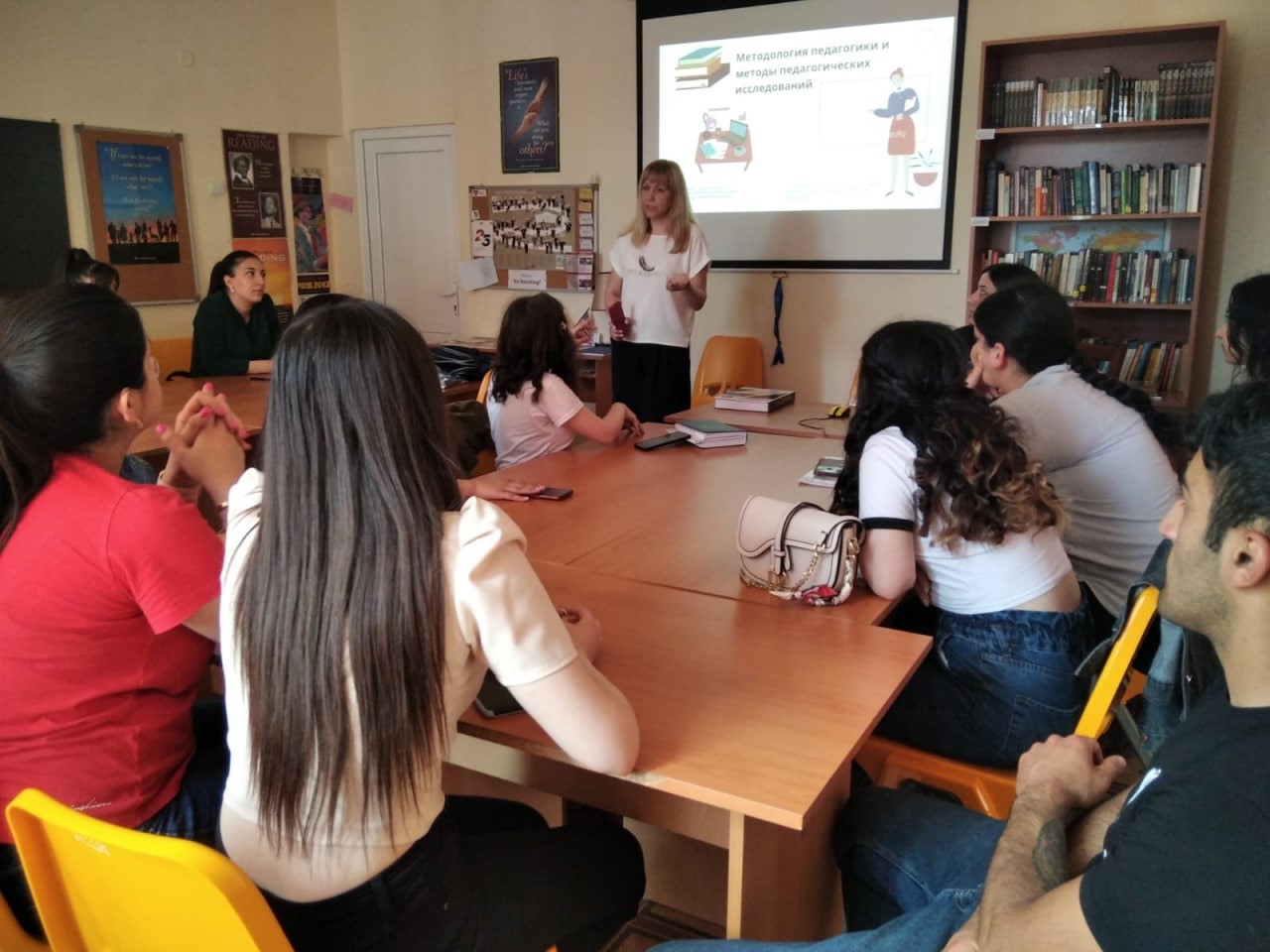 Associate Professor of Department of Russian Philology Zoya Sidorovich completed a fellowship program at the Department of Russian Linguistics in Erevan State University. The fellowship was part of the "Education and Youth Policy" state program for 2021-2025.
As a result of the fellowship, new methods of teaching philological disciplines in verbal and cogitative aspects, including interactive technologies, project method, distance learning, communicative learning, were mastered.
Professor specifics of organization of the educational process in Erevan State University and viewed some teaching materials of Faculty of Russian Philology. Zoya Sidorovich received advice and got experience from Head of the Department of Russian Linguistics, Typology and Communication Theory, Doctor of Philology, Professor Lilit Brutyan, who is one of the leading Armenian scholars in the sphere of cross-cultural communication, philosophy of language, speech act theory, argumentation theory, non-verbal semiotics and gender studies.
Besides, there were a few successful meetings with the Dean of Faculty of Russian Philology Pavel Balayan and teaching stuff of the faculty.
There was also a meeting with the Director of the Ijevan Campus of Erevan State University Anushavan Makaryan. During the meeting further cooperation and project activities, new forms of examination sessions and interactive forms of education were discussed.
The fellowship program improved scientific networking and helped to establish international cooperation between Armenia and Belarus.