Yanka Kupala State University of Grodno students are invited to take part in the competition "Immersive tours, excursions, EVENT events"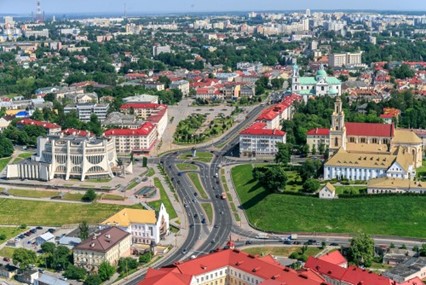 The international competition is dedicated to the development and popularization of the tourist potential of the territories, the use of modern technologies in the tourism industry.
The purpose of the competition is to support initiatives, realize creative opportunities and reveal the tourist and excursion potential of the territories.
The competition is held on the basis of the Department "Tourism, Hotel and Restaurant business" of the Omsk State Technical University.
Participation in the competition is possible in the following nominations:
– "Welcome to our region for impressions!" – projects of immersion tours, excursions, event events;
– "Ethno-cultural traditions as an object of tourist interest";
– "Local stories, local heroes, myths, traditions";
– "Collection of tourist emotions!" – photo contest;
– "Tourist quests";
– tours and excursions with virtual and/or augmented reality technologies;
– "Tourist-creator" – activities to involve tourists and tourists in the formation and preservation of the cultural environment of the local space;
– "Palette of tastes" – gastronomic tours, excursions, master classes, etc.;
– "Master of immersion technologies" – the practice of using immersion technologies by guides, tour operators, suppliers of tourist services, accommodation, catering, etc.
The form of participation is correspondence. The materials sent by the authors to the contest are not returned back. You can find information about participation in the competition in the REGULATIONS.
Entries are accepted until June 10, 2023 to the address This email address is being protected from spambots. You need JavaScript enabled to view it.