The postgraduates of the Faculty of Economics and Management have successfully spoken at the X International Scientific and Practical Conference "The National Economy of the Republic of Belarus: Problems and Perspectives"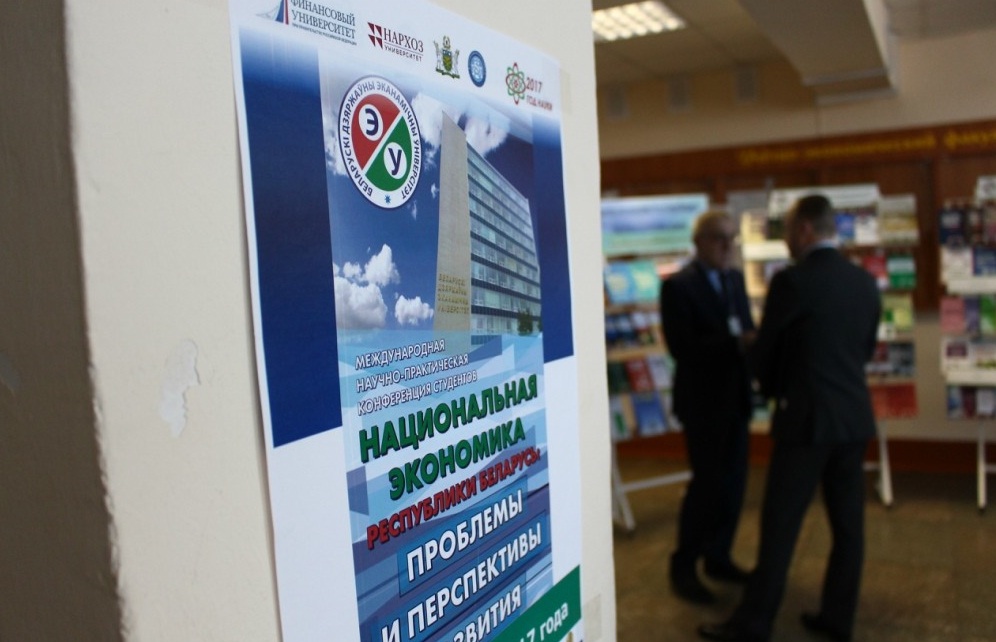 A scientific forum was held by the Belarusian State Economic University. Over 1200 students from Belarusian and foreign higher educational institutions from Belarus, Russia and Ukraine gathered at the capital's university. Among the participants are representatives of the Faculty of Economics and Management of the Yanka Kupala Grodno State University.
49 subsections worked in 17 sections, on which issues of the development of the national economy of the Republic of Belarus at the present stage were discussed in the framework of the conference. In particular, topical problems of economic theory and economic policy, issues of national and world economies, improvement of monetary relations, statistical issues, problems and prospects for the development of marketing and logistics, management and economics of enterprises of the Republic of Belarus, and environmental and economic regulation were discussed. The participants discussed increasing the efficiency of trade, information technologies, instrumental and mathematical methods in the economy, national and regional economy, public administration and local government, economy and management of the tourism industry. Issues of accounting, analysis and audit in modern conditions, modern studies of law and economics, political problems and historical experience of social and economic development of the Republic of Belarus, philosophical and social problems of the current social and economic situation, as well as intercultural economic communication were raised.
Ivan Donskikh, postgraduate of the specialty "World Economy", made a report "Project Risk Management", for which he obtained a second degree diploma.
The jury noted the high level of presentations of the reports of postgraduates from China, who were supervised by Lee Jong-ku, the scientific adviser of the head of the department of international business and marketing. Postgarduate Wei Futian made a report in English "E-commerce in China", and postgraduate Wang Baijun presented the "Study of the reasons for the success of China's innovative economic development".
All the news of the Faculty of Economics and Management can be found here.