The Department of Politology from law faculty of Yanka Kupala State University and the Institute of Philosophy (National Academy of Sciences) of the Republic of Belarus have plans to extend scientific and research cooperation.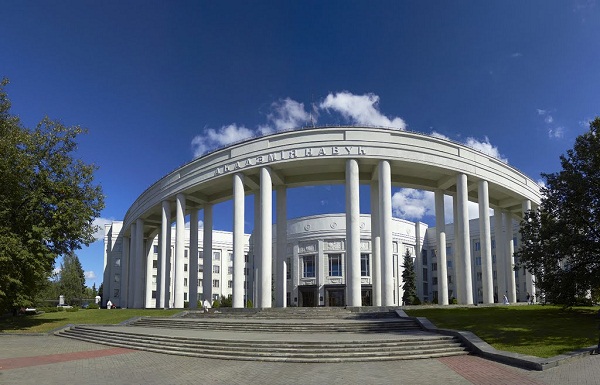 During the negotiation Victor Watyl, the head of the department of political science at the law faculty (GRSU), and Anatoly Lazarevich, director of the Institute of Philosophy of the National Academy of Sciences in the Republic of Belarus arranged to extend and deepen the cooperation in the field of scientific researches.
The meeting of representatives of two higher education institutes was held within framework of the republican conference "The Belarusian Philosophical Society : History and Modernity" which was held on April 11, at the Institute of Philosophy (National Academy of Sciences) in the Republic of Belarus. The scientific forum was organized in the context of the priorities of the Year of Science in Belarus.
The participants - scientists from all regions of the country - reviewed the milestones of the philosophical movement in Belarus in the XX-XXI centuries, the experience of self-organization of the country's philosophical community, the tasks and perspective directions of its activities. Doctor of Political Sciences Viktor Vatyl made a report within the framework of the section "Methodology of research and forecasting of the cultural and civilizational dynamics of Belarus".
As it was noted at the Institute of Philosophy (the National Academy of Sciences) in Belarus, the work of the conference was focused on developing mechanisms and recommendations for the development and popularization of philosophical knowledge, also as well as on organizing interdisciplinary scientific and humanitarian discussion, implementation promising research and publishing projects, promotion of the Belarusian philosophical tradition in the eyes of domestic and international scientific and educational community.