New approaches to orientation and active tourism were discussed by the representatives of the Yanka Kupala Grodno State University in cooperation with colleagues from Belarus, Azerbaijan and Poland at the annual international conference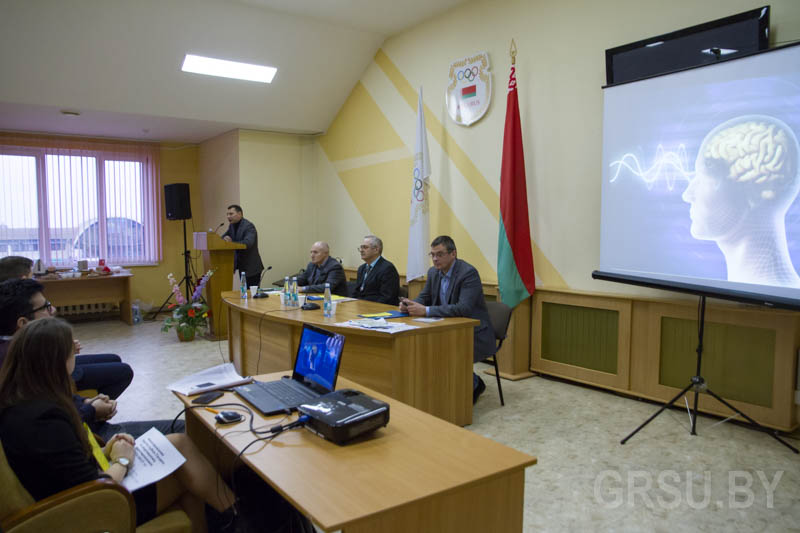 The scientific and practical forum "Sport Orienteering in Belarus: New Approaches in Orientation and Active tourism" was held in Grodno for the third time. This year representatives of Azerbaijan, Belarus and Poland took part in it.
The participants gathered to discuss options for promoting and popularizing of orientation in the three countries and sharing best practices in organizing of active tourism.
On the first day the colleagues met in the framework of the plenary meeting. The focus was on the guy has already waited in his native country for conducting orienteering championships popularization and development of orienteering among the population, the use of modern methods, and the historical and cultural potential of the technology region in the development of active tourism. Teachers of the Faculty of Physical Culture considered aspects of using orienteering in the educational process, and students considered aspects of using non-standard equipment for competitions and orient-show.
Jerzy Antonovich who is inspector of the International Orienteering Federation of Poland shared his experience of inspecting international competitions in orienteering, and Vasif Rustamov who is a student from Azerbaijan told about the development of orientation at home. By the way, according to the guest's opinion, specialists of this sport are very popular in Azerbaijan.
On the next day of the forum the participants got acquainted with the peculiarities of holding the finals of the Open Championship of the Grodno region on orienteering sports "Magnetic Arrow - 2017". Edward Arod as the coordinator of the conference, the deputy chairman of the Belarusian Federation of Orienteering, the chairman of the Grodno regional federation of orienteering, the associate professor of the Department of Sports Disciplines of the Yanka Kupala Grodno State University, said that colleagues were able to learn more about the organization of the start and finish of the competition, the passage of control points by athletes and much more.
The organizers of the conference were the Belorussian Federation of Orientation, the Republican Center for Ecology and Local History, the Republican Center for Physical Education and Sports of Students and Students, the Sports and Tourism Department of the Grodno Oblast Executive Committee, the Grodno Regional Federation of Orienteering and the Yanka Kupala Grodno State University.