Students and staff of the Yanka Kupala GrodnoState University have become winners and prizewinners of the finals of the Open Championship on orienteering sports of the Grodno region "Magnetic arrow - 2017"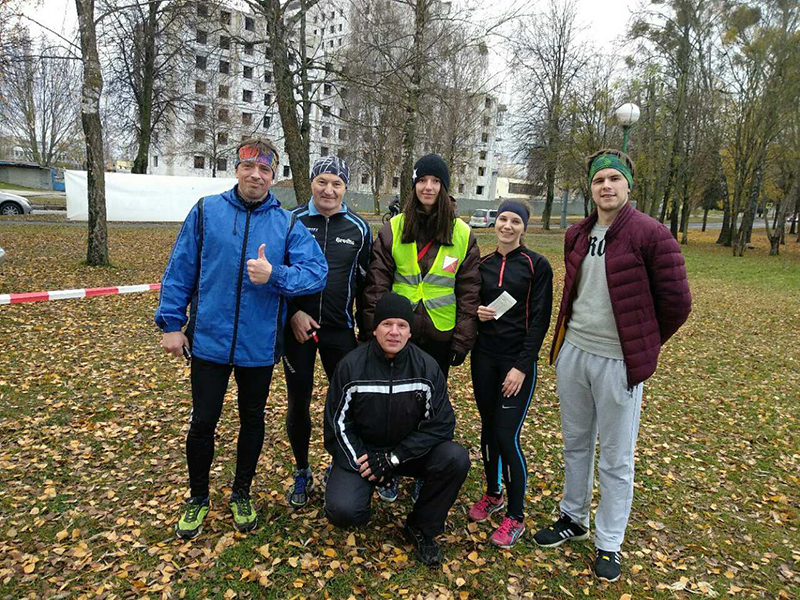 The knockout round of the competition ended on November, 12. More than 120 sportsmen of the region, including students and employees of the bathing university, competed in the ability to quickly navigate the terrain.Representatives of the Yanka Kupala Grodno State University traditionally showed decent results and also they were among the winners and prizewinners of the championship.The best teacher among men over 40 years old was Valery Sukhetsky who is the Chair of Sports Disciplines.The second place in the same category was taken by the associate professor of the department Edward Arod, the third place is from the deputy dean of the faculty of physical culture, the senior teacher of the department Vitaly Tarasov.
Among the girls older than 21 years, the third place was occupied by Anna Orochko, a specialist in the production and commercial department of the Publishing Center of the Yanka Kupala State University.
Prize-winning places in competitions were occupied also by students of university. On the second place in the category "Girls to 21 years" was Violetta Chuikova, a student of the Faculty of Physical Culture, on the third place was Olga Makarova ,a student of the Faculty of the History, Communications and Tourism. The third place in the category "Boys over the age of 21" was occupied by Kirill Sakovich , the student of the Faculty of Physics and Technology. Right up there were Angelina Rusakova and Eduard Zhiburtovich , students of the Faculty of the History, Communication and Tourism.