The meeting in the framework of the project Tempus «Applied Computing in Engineering and Science» (ACES) took place in Instituto Superior Técnico in Lisbon, Portugal.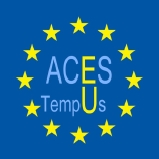 Natalya Markovskaya participated in the meeting as the representative of Yanka Kupala State University of Grodno.
During the meeting the participants discussed the questions of interfaculty cooperation perspectives, as well as training materials on statistical computer calculations for the specialty Applied Computer Data Analysis.
Professor of Mathematical Faculty of Instituto Superior Técnico Pedro Miguel Lima agreed to give a web lecture for students of YKSUG in November, 2017. http://fem.grsu.by/index.php?option=com_content&view=article&id=1014:lima2017&catid=90:news&Itemid=669