Two representatives of Yanka Kupala State University of Grodno have taken part in the training «Active Learning in the Flipped Classroom» held in Linköping University (Sweden)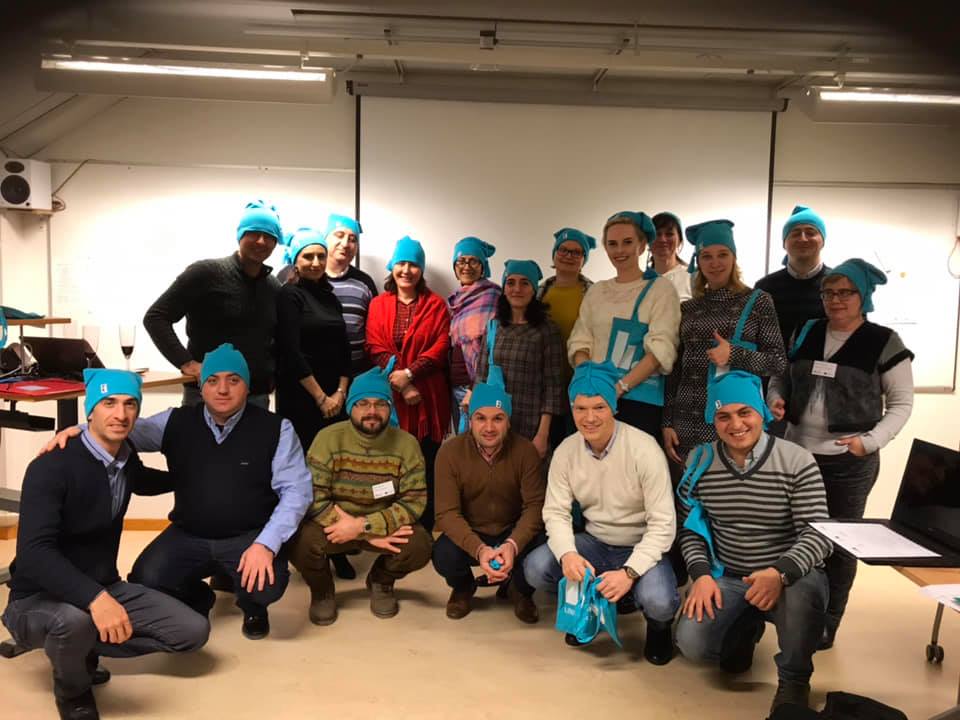 The training was organized as part of the Erasmus+ project "Change in classroom: promoting innovative teaching & learning to enhance student learning experience in Eastern partnership countries" (PRINTeL).
Darya Shpak, PhD (Physics and Mathematics), Associate Professor, Head of Academic Affairs Department on Educational Quality Management and Kanstantsin Smatrytsky, PhD (Physics and Mathematics), Associate Professor, Associate Professor at the Department for Fundamental and Applied Mathematics as well as the representatives of the leading higher educational institutions of Sweden, Armenia, Georgia and Belarus discussed a wide range of issues related to the development of active learning based courses, flipped projecting and using digital technologies in teaching.
During the seminars, discussions and workshops, the participants were offered practical tasks on the given topic in order to improve the skills of using the technology in teaching.
As a final project, the participants were supposed to develop a course curriculum based on active learning in the flipped classroom.
On completion of the training all the participants received the certificates «The PRINTeL Project Training-of-trainers course «Active Learning in the Flipped Classroom».
After studying educational innovations at five European institutions, the participants of PRINTeL project from Yanka Kupala State University of Grodno will become moderators of skills upgrading courses "Educational innovations university: theory, methods and practice of modern education" for the university faculty. The courses will be conducted in several stages from January till May, 2019. The faculty of all University departments will have an opportunity to take part.