The winter examination session at Kupala University takes place taking into account the epidemiological situation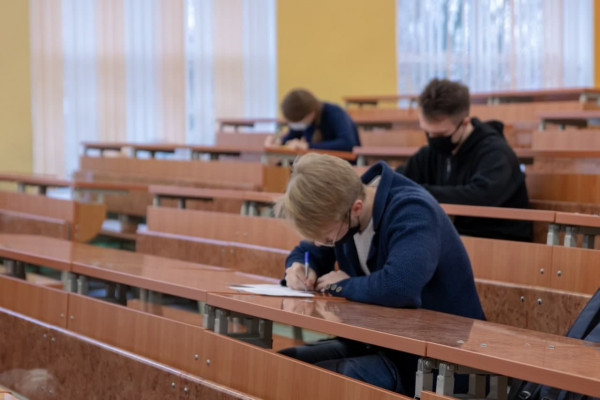 Yanka Kupala State University has defined the procedure for organizing the current and final certification of students of full-time and part-time forms of higher education in the upcoming winter examination session.
Examinations will be passed mostly in written form. They are held in classrooms where the number of seats exceeds the number of students in the group by at least two times. If it is necessary to conduct the exam orally, the group will be divided into subgroups of up to 7 people. After each exam, the audience is sanitized. Consultations before examinations are held with the use of information and communication technologies.
For students who are in self-isolation, it is possible to pass exams on an individual basis using information and communication technologies. The exam using ICT is conducted orally with mandatory visualization of the student's preparation and response.
Students who complete their studies at the university in January 2021 will take state exams full-time. At the same time, if the final certification involves only the defense of a diploma project or master's thesis, then it can be carried out using ICT with mandatory visualization and video recording.
During the laboratory-examination session for students of correspondence form of higher education in January – February 2021, theoretical training, intermediate control activities will be organized using information and communication technologies, if there is a technical possibility on the part of students. Laboratory classes and current certification will be conducted in the last week of the session in person in the classrooms of the university.