The School of a Young Philologist in German of Yanka Kupala State University invites applicants to join the classes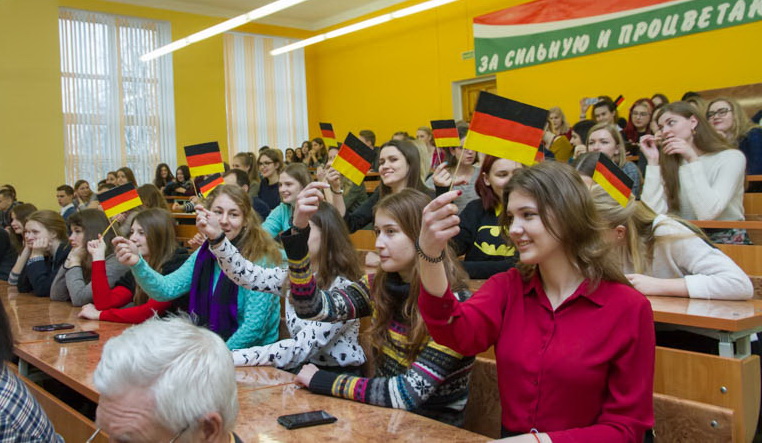 The language school for 11th grade students will start working from January 30.
Participation in the school will help applicants to prepare for the CT in German and work with tests on it, improve their language skills and abilities, get a free individual consultation on the main grammatical topics. Classes will be conducted by teachers of the Department of Romano-Germanic Philology of the Faculty of Philology.
Classes will be held for several months on Saturdays from 10.00 to 12.00 at the address: Grodno, Ozheshko str., 22, room 337 (Center for German Language and Culture). Students of the 11th grade are invited to participate. You can join the School at any time.
For more information about the work of the school, please contact Natalia Andreychik, Senior Lecturer of the Department of Romano-Germanic Philology: +375(29) 7857871, 74-07-26.