The Catering Center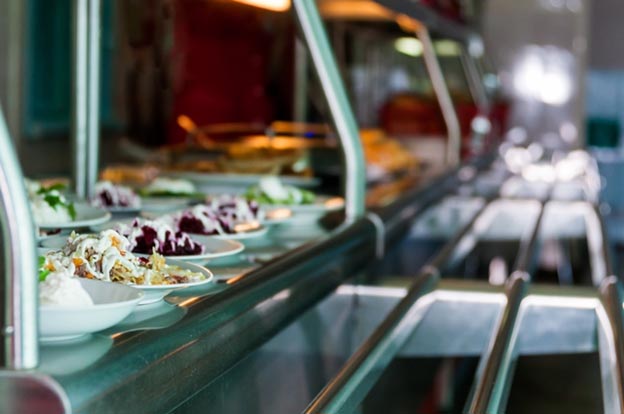 The Catering Center of Yanka Kupala State University of Grodno is a chain of buffets in educational buildings and places of students' residence. A wide selection of first and second dishes, salads andgarnishes, beverages and confectionery products are available at affordable prices daily.
There is a possibility to order individual lunches and dinners, based on the personal preferences of visitors.
The days of national cuisines – Belarusian, Russian, Italian, Tatar-Bashkir, Polish, Lithuanian, Georgian, etc. are held constantly.
The Catering Center is equipped with modern devices. The last renovation was held in 2015, which helped to improve the technology of manufacturing foods and products, to diversify the range of dishes, to improve the quality and service culture.
The hall with modern design for 80 seats is available to all comers. You can hold themed parties, conferences,buffets, anniversaries, birthdays and other events here.
Contact us:
Address: 22 Ozheshko str.
Tel.: + 375 (152) 73 19 69; + 375 (152) 74 30 79
E-mail: This email address is being protected from spambots. You need JavaScript enabled to view it.
Opening hours:
The Catering Centre

Mon – Fri 09:00-17:00

Sat 9:00 – 15:00

Sun Closed

The Cafeteria

Mon – Fri 09:00-18:00

Sat – Sun Closed