The Health Care Center
High-quality, diversified and accessible medical assistance is provided for students and staff of Yanka Kupala State University of Grodno in the Health Care Center.
The medical center activity is based on the achievements and experiences of modern science. Our specialists constantly develop and improve their professional skills. The Health Care Center is a comfortable environment, helpful staff, convenient working hours and individual approach to everyone who applies.
Medical services for students of Yanka Kupala State University of Grodno are provided at special prices.
The Health care center is equipped with modern equipment that enables to provide quality medical assistance for everyone.
Dentistry and massage are among the medical services.
Individual massage techniques depending on the health status and problems for each client are selected in our center.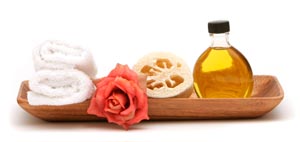 The Health Care Center provides consultations and the following offers at affordable prices.
Massage:
• segmental massage of lumbosacral region – 46 600 BYR/4.66 BYN
• massage of neck area – 32 100 BYR/3.21 BYN
• massage of back and waist – 61 100 BYR/6.11 BYN
• massage of the hip joint – 32 100 BYR/3.21 BYN
• periosteal massage – 147 900 BYR/14.79 BYN
• acupressure – 90 000 BYR/9 BYN
and other types of massage.
Contact us:

32 Zakharova str.

Tel.: +375 (152) 75-43-81

Opening hours:

Mon – Fri 08:30 - 16:00

Closed for lunch 13:00 - 13:30

Sat – Sun Closed
Dentistry is outfitted with the most modern equipment, and an attentive and responsive approach to each client will help to prevent the development of dental diseases, and to eliminate already existing problems.
The main directions of providing services in the field of dentistry: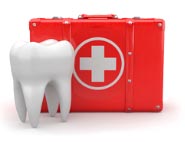 • treatment;
• preparation for prosthetics;
• removal of tartar and plaque;
• a routine inspection.
Dental examination (primary treatment) – 81 300 BYB/8.13 BYN
The removal of plaque from one tooth, tooth cleaning – 16 200 BYB/1.62 BYN
Temporary filling – 24 000 BYB/2.4 BYN
The removal of one firmly fixed filling – 67 000 BYB/6.7 BYN
Filling one channel with paste (Siller) – 87 500 BYB/8.75 BYN
Full restoration of the anatomical shape of the crown front tooth (without the cost of fillings) – 127 500 BYB/12.75 BYN
Full restoration of the anatomical shape of the crown part of chewing teeth (without the cost of fillings) – 151 000 BYB/15.1 BYN
Contact us:

23 Gospodarcza str.

Tel.: +375 (152) 48 13 84

Opening hours:

Mon – Fri 08:00 - 19:00

Sat – Sun Closed
Other services
Consultation of the 1st qualification categoryphysician – 105 000 BYB/10.5 BYN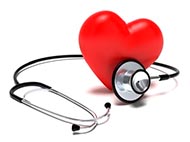 Consultation of the 2nd qualification category physician – 95 000 BYB/9.5 BYN
Intramuscular injection – 27 000 BYB/2.7 BYN
Blood pressure measurement – 14 000 BYB/1.4 BYN
Primary consultation of a cardiologist, neurologist, physician – 88 000 BYB/8.8 BYN
Re-appointment of a cardiologist, neurologist, physician – 55 000 BYB/5.5 BYN
Contact us:

23 Gospodarcza str.

Tel.: +375 (152) 48 70 06

Opening hours:

Mon – Fri 08:00 - 19:00

Sat – Sun Closed