The President of the Republic of Belarus Alexander Lukashenko approved the appointment of Iryna Kiturka as the Rector of Yanka Kupala State University of Grodno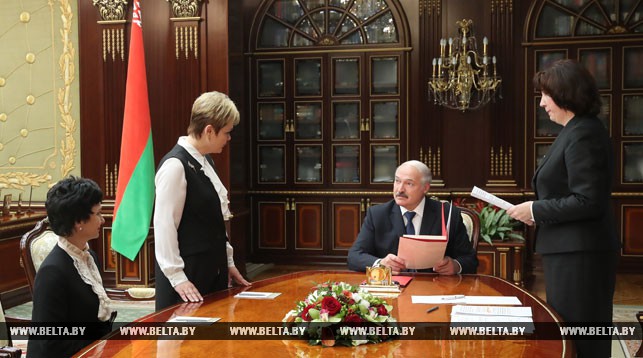 BelTA informs that the Head of state considered personnel issues and made a number of appointments on December 7.
Iryna Kiturka was appointed as the Rector of Yanka Kupala State University of Grodno, who held the post of the Senior Vice-Rector of the university before. Alina Korbut - as the Rector of the Belarusian State University of Culture and Arts.
Coordinating the appointment of new Heads of higher educational institutions, Alexander Lukashenko noted that next year he intends to pay special attention to communication with student groups. The Head of state emphasized the special importance of higher education, which trains the personnel and actually forms the future of the country in various directions.
"I am confident that next year there will be a series of meetings with student groups," said Alexander Lukashenko. - This is our future indeed. They will "run" the society tomorrow and determine the vector of development.
The President plans to focus precisely on those issues that are important for today's youth and students not only at the present time, but also in the future.