The scientific and methodological seminar "How to teach Russian" was held at Yanka Kupala State University of Grodno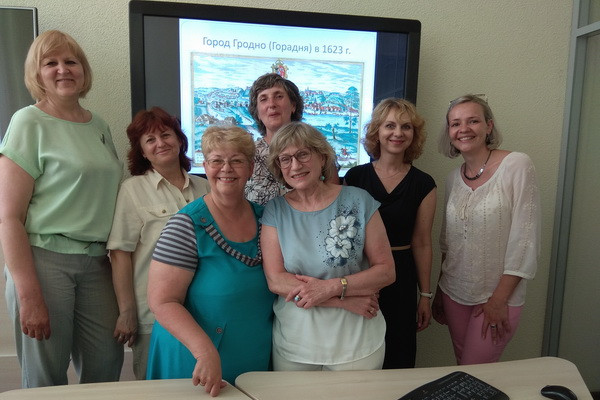 The event, aimed at developing the main vectors in teaching Russian language to foreign citizens, took place on June 22 and was held in the form of a round table with reports and subsequent discussion.
The online seminar brought together more than 30 participants, 9 of them are scientists and experts from the Institute of Russian Studies and Oriental Studies of the University of Gdansk (Poland), Georgetown University (United States of America), as well as the universities of Grodno. The focus is on the establishment of international relations, the development of the main directions of educational, scientific, methodological and research work for the training of foreign specialists at universities of the country and abroad, the development of a joint program of cooperation with universities and departments of Russian as a foreign language, as well as the popularization of education of Kupala university.
The seminar discussed a wide range of substantive and organizational issues of teaching Russian to foreign citizens. Within the framework of the problem field of the scientific seminar, strategies for the development of teaching Russian, the practice of teaching Russian as a foreign language in Belarus and abroad, as well as traditions and innovations in the methodology of teaching Russian as a foreign language were considered. Particular attention was paid to the aspect of socio-cultural adaptation in learning, as well as online learning.
Summing up the results of the seminar, the speakers noted that such a format of work is necessary for the successful development of a methodological school for teaching Russian as a foreign language.
The event was organized by the Department of Language Training of Belarusian and Foreign Citizens of Yanka Kupala State University of Grodno.