Yanka Kupala State University of Grodno co-organized the international conference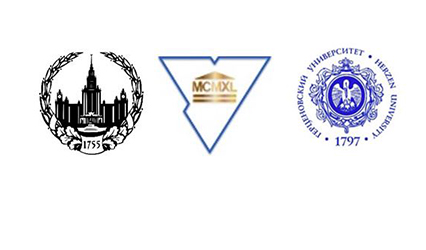 The Faculty of Philology of Lomonosov Moscow State University in cooperation with the Department of Translation and Intercultural Communication of the Faculty of History, Communication and Tourism of Yanka Kupala Grodno State University of Grodno and the Faculty of Philology of Herzen University held an international scientific conference "Language. Communication. Culture" according to the website of the Faculty of Philology of Lomonosov Moscow State University.
At the conference, which was held online, reports on a number of fundamental aspects of the interaction of language and culture, the ecology of language, intercultural communication, Chinese studies were given and discussed; new developments of innovative translation practices and software products for linguistic support and sustainable development of education in modern conditions were presented.
The main analytical work was focused on the following areas: language, literature, culture, World English Paradigm, intercultural and cross-cultural communication, bilingualism and multilingualism in modern society, languages in education, research in the field of translation, interaction of languages in branding practice. The scientists from Belarus, Russia, China, Poland, Czech Republic, Azerbaijan, Italy, Pakistan, and the USA took part in the conference.
The reports given and discussed testify to the high creative potential of the conference participants, the breadth of their scientific interests and creative searches, the relevance of the presented research, which will serve as an impetus for the development of interdisciplinary areas of modern linguistics, which are gaining special importance in an open information space.
The Joint Organizing Committee made a proposal to continue the tradition and hold the II International Scientific Conference "Language. Communication. Culture" in Grodno in October 2023.