Professors and staff of Yanka Kupala University are urged to take care of their health and get vaccinated against COVID-19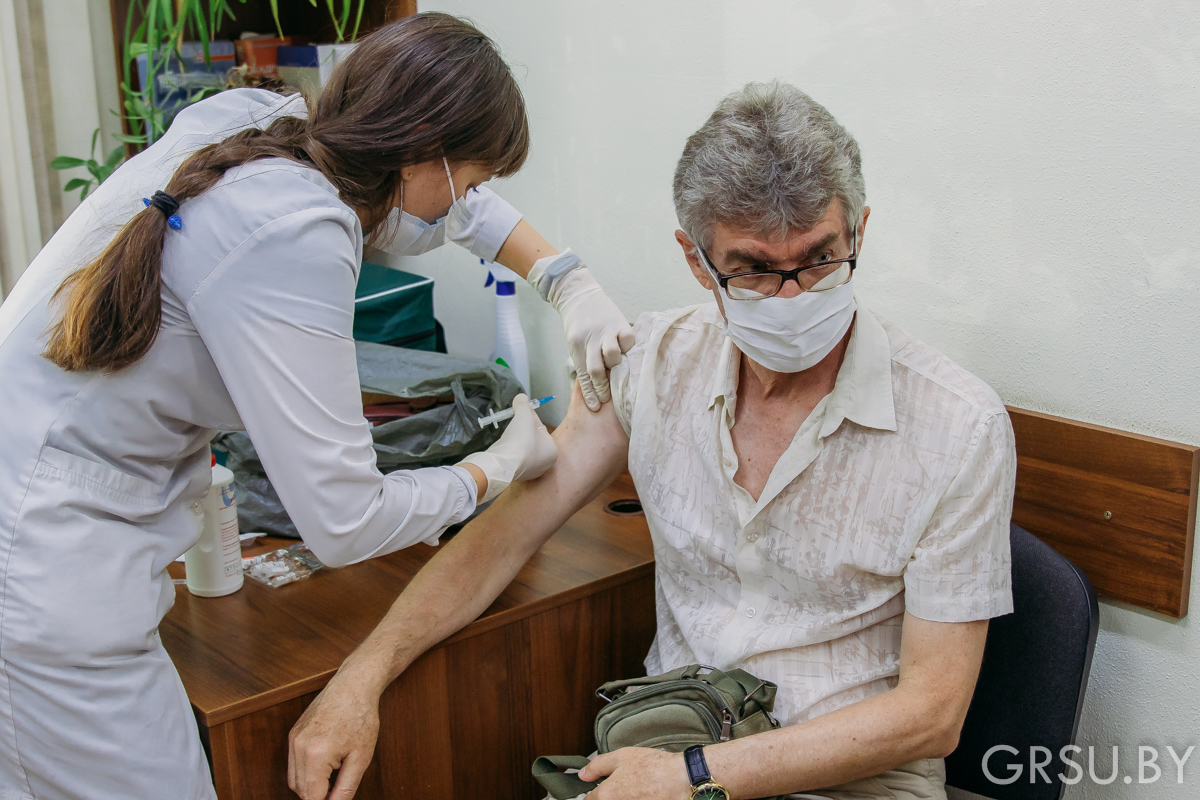 Vaccination can be done on any weekday from 8.30 to 18.30 on the basis of the health center of Yanka Kupala State University of Grodno at 23 Gaspadarchaya Street, room 109.

Immunization is carried out without prior arrangement, it is necessary to have a passport. Prior to vaccination on the spot is necessarily examined by a doctor.
At the moment, for Kupala residents who are vaccinated on the basis of the medical unit of the university, a two-component vaccine "Vero Sell" produced by the Chinese company "Sinopharm" is available. The vaccine is administered at 21-day intervals. In the city polyclinics at the place of residence it is still possible to be vaccinated with the vaccine "Sputnik V" of Russian-Belarusian production. Also, university employees who were previously vaccinated against coronavirus may be offered the Russian vaccine "Sputnik-Lite" for revaccination in territorial polyclinics, which is administered once. The necessary requirements for revaccination at this time are age up to 60 years old, having a negative test result for "S-protein".
You can get more information about vaccination against COVID-19 by calling 62-64-28. All questions will be answered by the workers of the health care center of the Kupalova University every day from Monday to Friday from 8.30 to 18.30. Hurry to get vaccinated and protect yourself and your loved ones!