Open call: online summer courses
Deadline is extended till 1 August 2021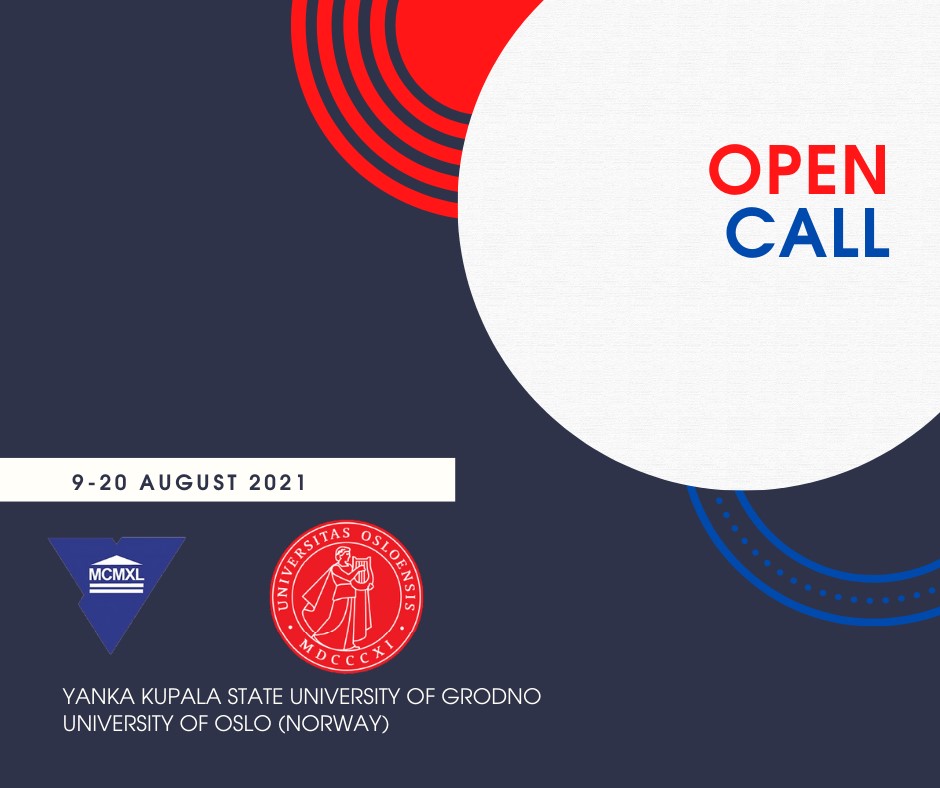 Within the joint project with the University of Oslo "International Summer School as a basis for intercultural cooperation and education" lecturers from YKSUG in cooperation with the lecturers of the International Summer School of the University of Oslo, have developed three courses of the summer school format:
International Development (teaching – Russian and/or English);
Intercultural Communication and Competence (teaching – Russian and/or English);
English for Business Purposes (teaching - Russian and/or English).
Read detailed description of the courses here
The courses are designed taking into account the latest trends in world education, cover the most relevant topics and aimed at developing the necessary competencies of business and intercultural communication of trainees.
Everyone interested are welcome to take part in the summer courses!
Admission fee: no fees.
Period of study: 9 August 2021 – 20 August 2021 (2 weeks).
Format: online.
At the end of the course students will have a final exam, according to the results of which credits are awarded (2 credits). Both students and staff members will receive a certificate.
The number of students for each course is 10.
Applications are accepted on a competitive basis.
Deadline for submission of the application (the application form and a free-form motivation letter) – 1 August 2021.
Signed documents in PDF format should be sent to the e-mail: This email address is being protected from spambots. You need JavaScript enabled to view it.
Click here to download the application form
If you require any further information feel free to contact us:
e-mail: This email address is being protected from spambots. You need JavaScript enabled to view it., This email address is being protected from spambots. You need JavaScript enabled to view it.
tel.: 8 (0152) 73-19-54