The training seminar «Video as a learning tool for teachers and students» has been held at the University of Porto (Portugal)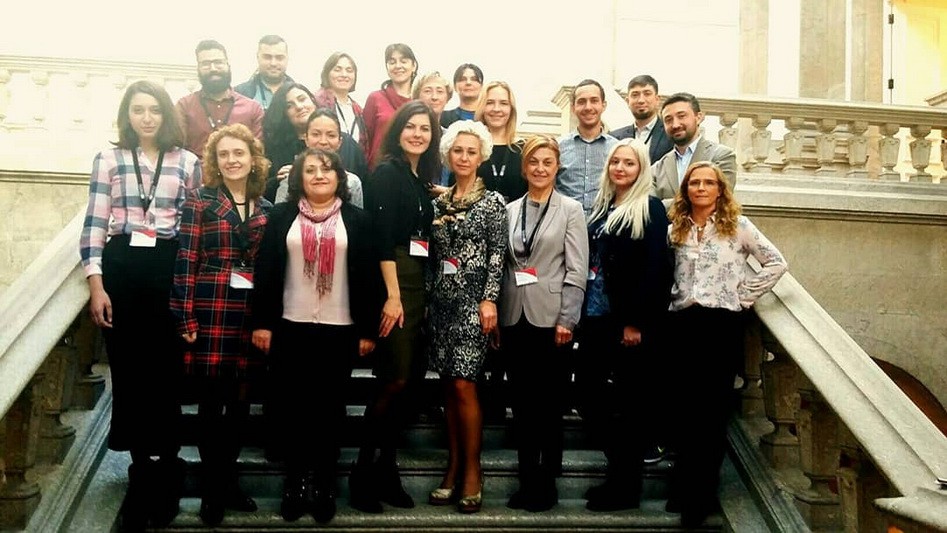 During the seminar, the representatives of the leading institutions of Armenia, Georgia and Belarus were offered to discuss a wide range of issues related to using video as a learning tool in academic process of higher educational institutions:
– Video as a tool in higher education.
– Interactive technologies in the classroom: video as a tool for flipped learning.
– Using video for educational purposes as viewed from teachers' and students' perspectives.
– Development and editing of educational video contents within Panopto platform.
– Educational video in distance learning.
– Video as a tool for teaching special needs students.
The participants not only visited the lectures, seminars and workshops but also developed their own educational video using Panopto educational platform working either individually or in groups. The videos presented at the final day of the course were highly assessed by the course moderators Maria Pinto and Nuno Regadas and lead to a lively discussion among the participants.
After studying educational innovations at five European institutions, the participants of PRINTeL project from Yanka Kupala State University of Grodno will become moderators of skills upgrading courses "Educational innovations university: theory, methods and practice of modern education" for the university faculty. The courses will be conducted in several stages from January till May, 2019. The faculty of all University departments will have an opportunity to take part.