Belarus is in Erasmus Student Network now: YKSUG is the starting point of the ESN in Belarus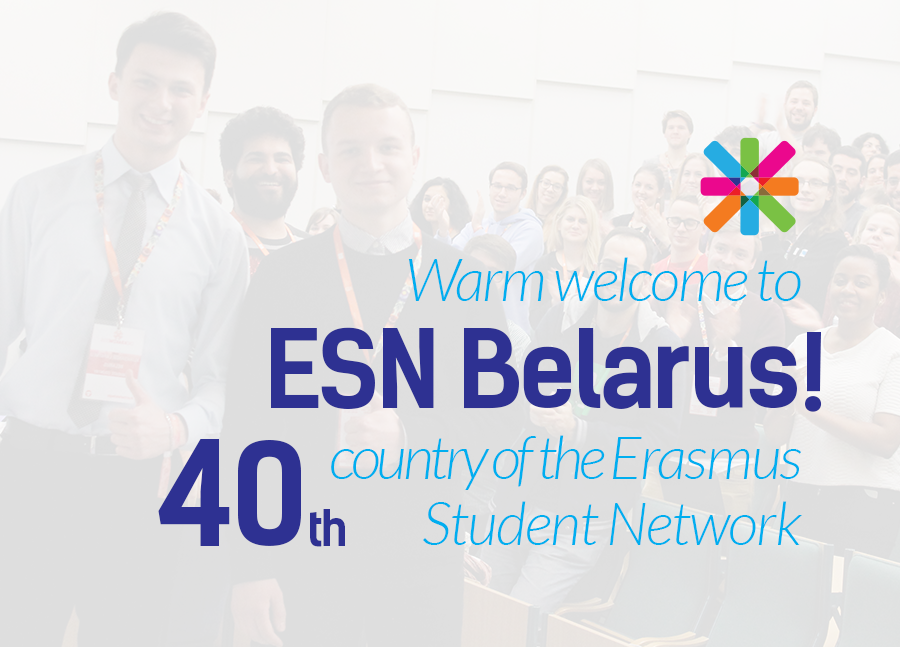 That fact become known on 11 December, during the meeting of national representatives of International Exchange Erasmus Students Network at Krakow (Poland). Our country had been represented by YKSUG students – SUNet International Student Initiative Club
Till that time, Belarus had a candidate status for 6 months. Our country got the candidate status after YKSUG students applied for, and made a presentation at national representatives meeting at Warsaw in spring 2016. For Belarus to become an ESN member, active students of YKSUG familiarized network Vice-president Matthew Clemo, who visited ouralma mater in November, with the potential of our University.
It worth mentioning that membership in International Exchange Erasmus Student Network gives a range of advantages. First of all, this membership will raise the attractiveness of Yanka Kupala State University for international students. Belarusian students now have an opportunity to take part in international student conferences and seminars, practice foreign languages, make new personal and professional contacts throughout the world, permanently evolve in different fields. Every member of the network has an ESN-Card, which grants discounts for transport tickets, study literature and extras for exchange students. Moreover, Erasmus Student Network assists in internationalization of the students who never took part in academic mobility.
International Exchange Erasmus Student Network is the biggest non-profit students association in Europe.
ESN mission is to represent interests of international students and exchange students, distribution of opportunities for intercultural understanding and self-development "student helps student"-way.
For now ESN has presence in more than 525 HEI's from 40 countries: it involves more than 14, 500 active members and so-called supervisors, who take care of international students during their mobilities. ESN unites over 34,000 young people, who daily share their help with international students.