A delegation of Yanka Kupala State University of Grodno took part in the XV Congress of the Euroasian Universities Association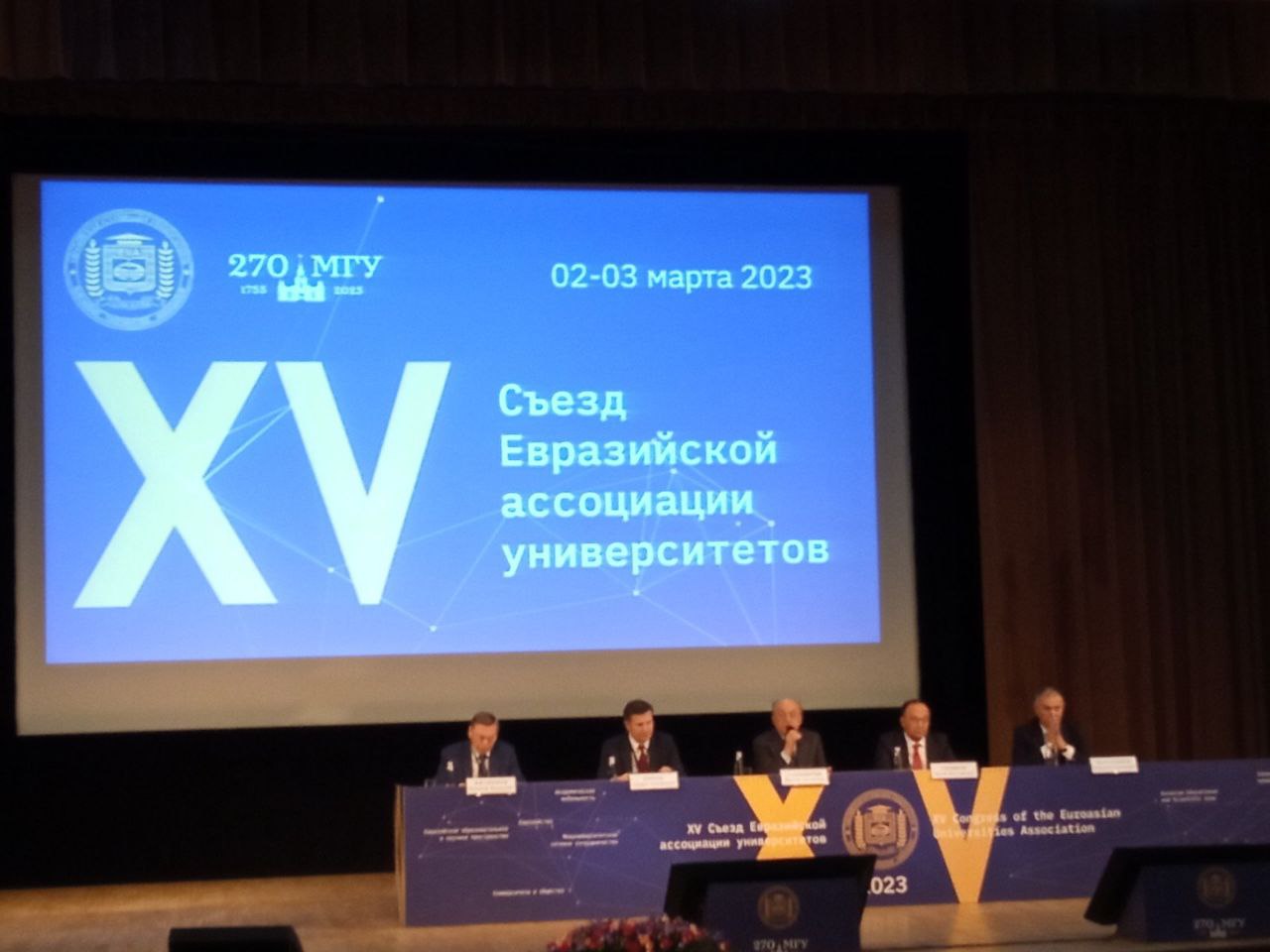 The congress was attended by rectors and vice-rectors of the member universities from Azerbaijan, Armenia, Belarus, Kyrgyzstan, Russia, Tadzhikistan, Turkmenistan, Uzbekistan and other countries. Rector of Yanka Kupala State University of Grodno Iryna Kiturka and Director of the Scientific Library Mikalai Hrynko took part in the event.
An essential part of the program was the discussion of a general agenda in the field of science and education with the administration of other interuniversity associations in the Eurasian space as well as the representatives of the academic communities of Vietnam, India, Jordan, Iran, China, Mongolia, Oman, Serbia, Syria, Montenegro and other countries.
During the Congress, development trends of the Association in the modern world, steps and actions aiming at the expanding and deepening of ties between universities in the Eurasian space were determined. 26 new universities decided to join the Association. Iryna Kiturka was actively engaged in the work of the congress, established contacts with the participants and discussed prospective areas of cooperation.
On March 2, Cooperation Agreements with St Petersburg University, P.G. Demidov Yaroslavl State University, Northern (Arctic) Federal University named after M.V. Lomonosov were signed. Joint work in various areas will allow parties to mutually enrich scientific and educational experience.
Iryna Kiturka and Mikalai Hrynko visited the Center of Belarusian language, literature and culture of the Faculty of Philology of Moscow State University. The Rector presented scientific literature and fiction in Belarusian language to the Center. The delegation of Yanka Kupala State University of Grodno held talks with the administration of MSU`s Faculty of Philology, during which promising areas of cooperation and the involvement of foreign citizens in joint events were discussed. Furthermore, Mikalai Hrynko, coordinator of the Center of Belarusian language, literature and culture conducted workshops in Belarusian language, along with lectures in the history of Belarusian literature for the students of the Centers` Belarusian language courses.