Yanka Kupala State University of Grodno residents took part in the celebration of the Independence Day of Brazil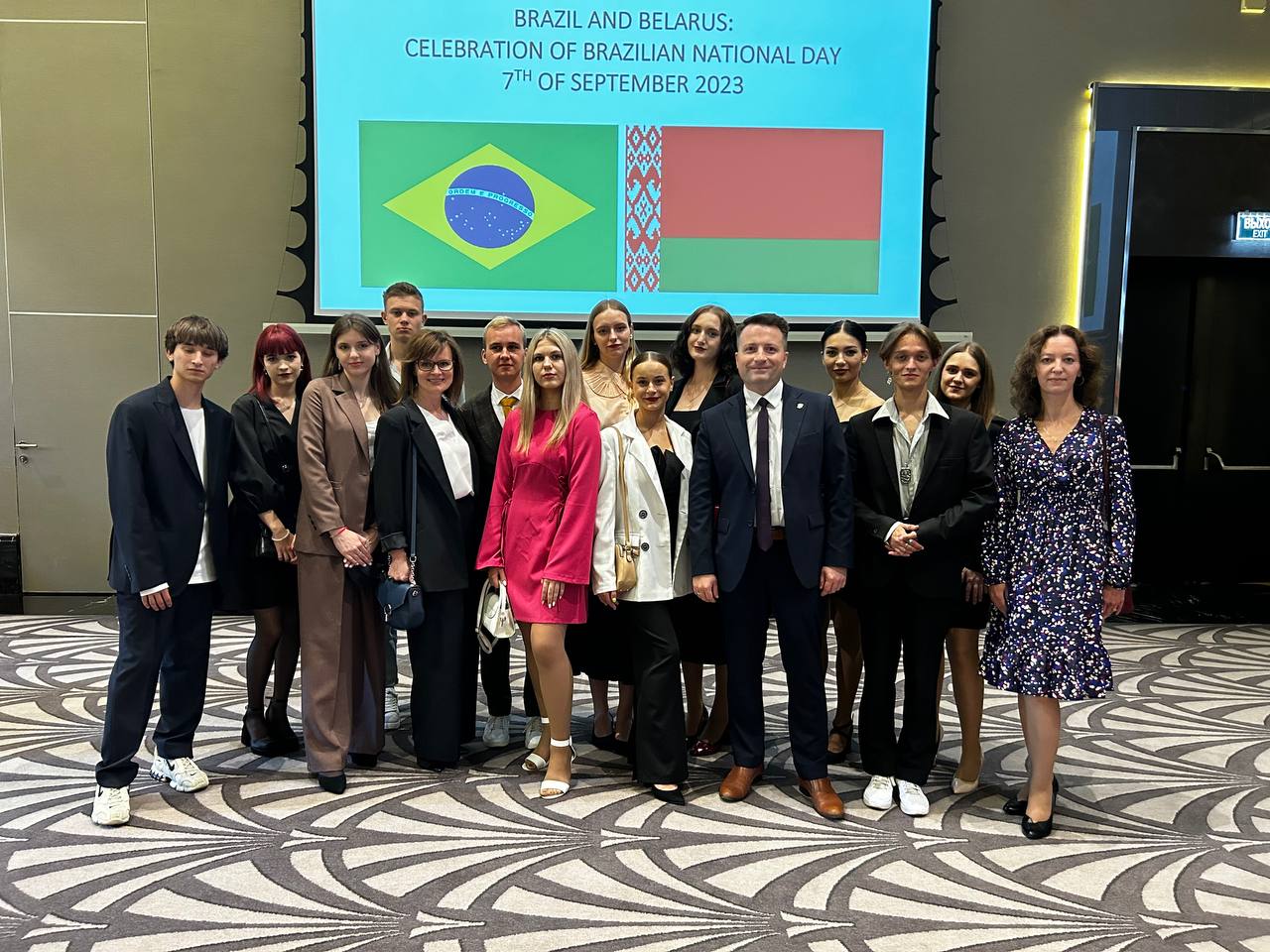 The event dedicated to the celebration of the 201st anniversary of Brazil's Independence took place on September 7 in Minsk. At the invitation of the Ambassador Extraordinary and Plenipotentiary of the Federative Republic of Brazil to the Republic of Belarus Bernard Georg Leopold de Garcia Klingle, the staff and students of Kupala University took part in the celebration.
On behalf of the rector and the entire staff of the University, the head of the Center for Internationalization of Education, Elena Belokoz, gave His Excellency a memorable gift and a congratulatory address in which Irina Fedorovna congratulated Mr. Ambassador on the main national holiday, wished prosperity to the friendly Brazilian people and expressed hope for fruitful cooperation between our countries in the educational space.
During the event, 12 2nd-year students of the specialty "Linguistic support of intercultural communications" of the Faculty of History, Communication and Tourism had the opportunity to continue their acquaintance with the Brazilian ambassador, which took place during his official visit to Grodno in June this year, and establish new contacts with invited ambassadors of other states.
The event was also attended by the head of the Cultural Center "Festival" Edgar Retz and Associate Professor of the Department of Translation and Intercultural Communication Nelly Ovchinnikova − heads of the practice on intercultural communication, within which the threads of friendship between the city of Grodno, Yanka Kupala State University of Grodno and the Brazilian representation in our country stretched.