Students of the Faculty of Physical Education of Yanka Kupala State University of Grodno got acquainted with advanced methods of teaching swimming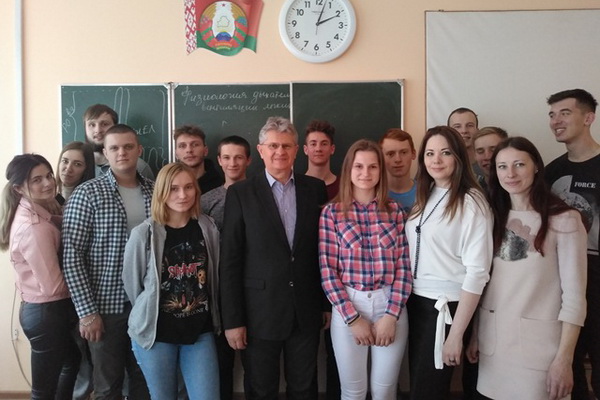 Within the framework of the academic exchange program "Erasmus +", Viorel Bitang visited the faculty of physical education, a professor at the Department of Physical Education of the Aurel Vlaicu University in Arad (Romania).
A meeting was held with the leadership of the Faculty of Physical Education, as well as with representatives of the departments of sports disciplines and physical education and sport. The prospects for cooperation in the field of methodological and scientific activities were discussed. It is worth noting that the parties plan to prepare joint publications in journals from the databases of Web of Science, Scopus, and also to develop joint projects that are associated with the improvement of education in the field of physical culture and sports.
In addition, Professor Viorel Bitang conducted classes on the discipline "Swimming and teaching methods" for students of the Faculty of Physical Education, during which students learned about the technique of sports swimming, characterizing special exercises, with which you can improve the development of skills of performance paddle in various ways of swimming.