The international distance education marathon "Kupalovskyу Projects 2020" invites you to take part in testing network projects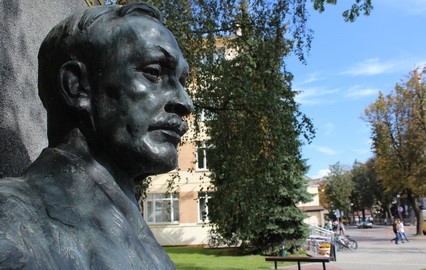 Testing of the projects created as part of the marathon and will take place from April 27 to May 17.
International distance training "Spring session. April "aims to conduct a public-professional examination of network projects created by the participants of the marathon, increase the ICT competence of teachers and master modern interdisciplinary technologies, including distance learning technologies. Registration of participants is available here from April 20 to 26. The results of the training will be announced on June 1.
The list of network projects created as part of the marathon includes the project "Oh, recursion!", the author is Nina Makarova, associate professor of the Department of Modern Programming Technologies at Yanka Kupala State Universityof Grodno, and Alexey Tuchinsky's «Michelin Stars project», senior lecturer at the Department of Romance Languages, BSU Department of International Relations.
Teachers, methodologists, librarians, teachers of additional education, students of educational institutions of the CIS countries are invited to participate. All those who will become participants in the testing of network projects will receive an electronic certificate from the organizing committee.
The International Distance Learning Marathon "Kupalovskye Projects 2020" started at the Yanka Kupala State University of Grodno on January 9 and will end on June 20, 2020. The marathon is aimed at teaching teachers the technology of creating educational network projects and is based on the rich experience in developing professional competencies of teachers obtained in the framework of the Kupalovsky Projects educational marathons in 2016-2019 and the distance course from Intel «Project Activity in the Information and Educational Environment in 21st century».