Registration continues for the 17th Grodno Invest Weekend and Expert Day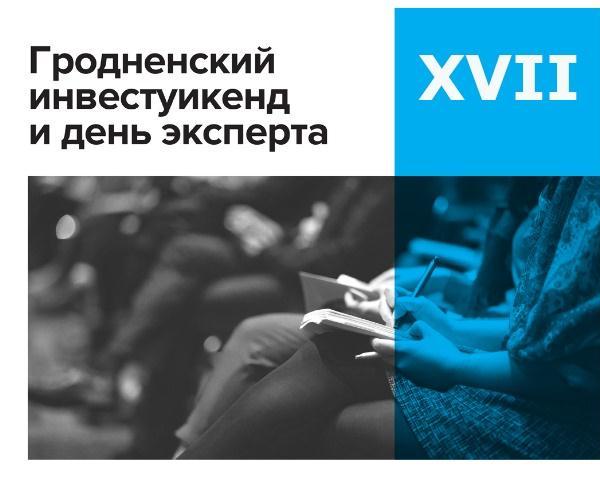 Initiative students, as well as anyone who wants to realize a creative business idea, can send an application for participation until May 16.
Invest Weekend and Expert Day is a non-profit event, a business forum in which businessmen, start-ups, students, experts, and investors are starting and taking place at the same time. This year the event in Grodno will be held online in two stages.
Until mid-May, applications will continue to be accepted, among which the best will be determined later. When filling out an application, the event organizers recommend a detailed description of the solution to the problem identified in the business project, an assessment of the competitive environment, a target audience for the project, a way to monetize a business idea, indicate estimated costs and profits, determine potential market size and describe the competencies of a business team.
The authors of the projects selected at the first stage before May 24 will be able to finalize the presentations. The second stage of the event - an open vote - will be held from May 25 to May 31. Summing up the competition is scheduled for June 3, 2020. In determining the winners will be taken into account as judges and the results of an open vote.
Invest Weekend and Expert Day is a unique opportunity to present your projects to professionals, get useful recommendations and quality feedback. All details about the event can be found at https://grodno.startup-school.by/inwestweekend17. You can also apply for additional information by calling 62 16 30 or +375 44 5926221.