THE NEWSPAPER "GRODNO UNIVERSITY" - WINNER OF THE XVI NATIONAL COMPETITION OF PRINTED MEDIA "GOLDEN LETTER" (UPDATED)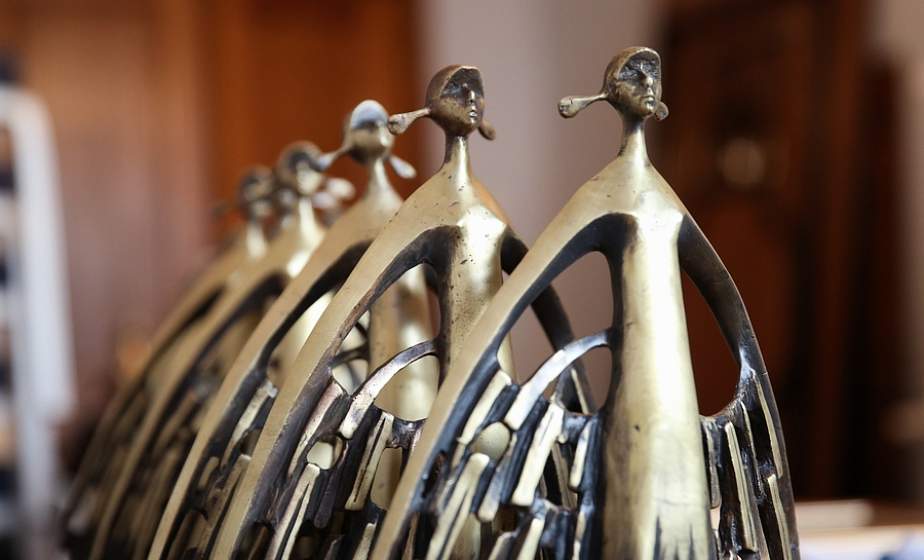 The main intrigue of the annual competition between the print media of Belarus was resolved on May 6. The names of the winners and laureates of the competition were announced.
Among district, city, corporate and multi-circulation print media, the monthly newspaper of Yanka Kupala Grodno State University won in the category "Best materials of scientific, popular science topics" based on the results of its work in 2019.
The total of 400 applications from periodicals, news agencies and personalities were submitted for the contest. There are 269 regional media from 81 editorial offices, 108 national media applications from 31 editorial offices, and 23 from corporate media among them. It is gratifying that the jury noted not only the activity of print media and online publications, but also the high level of submitted works.
The newspaper "Grodno university" confidently competes with regional, city, corporate and multi-circulation print media – for the first time it received an award in the same category in 2017.
The main goal of the contest is to promote the development of print media in Belarus in every possible way, to update important thematic areas of print media activities in the implementation of the state information policy, to improve the professional and ideological content level of print media, to stimulate the creative activity of journalists and other creative workers involved in the production of print media.
The ceremony of awarding the winners of the competition and awarding diplomas and commemorative signs will be held within the framework of the international specialized exhibition "Mass media in Belarus".
The full list of winners and laureates can be found here. https://grodnonews.by/news/zhizn/podvedeny_itogi_xvi_natsionalnogo_konkursa_zolotaya_litera.html