Photo FACT: Volunteers of the "Good heart" detachment of Yanka Kupala State University joined the environmental campaign "River Cleanup"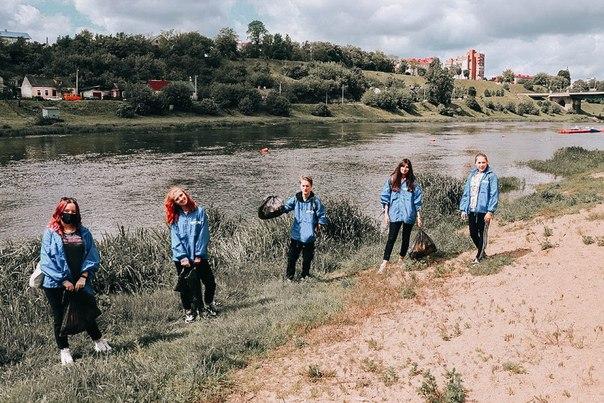 As part of an international initiative, Kupala students were engaged in cleaning the coastal zone of the Neman river.
An international project to restore order near reservoirs started in 2017 and was aimed at cleaning the banks of the Rhine. Belarus is participating in an environmental flashmob for the first time. In 2020, hundreds of activists of the Grodno and Minsk regions, including students of the Yanka Kupala Grodno state University, simultaneously went to the banks of the Neman river to restore order on the coastal territory.