At Yanka Kupala State University of Grodno the thousandth applicant was honored, who took advantage of the opportunities of digital admission committee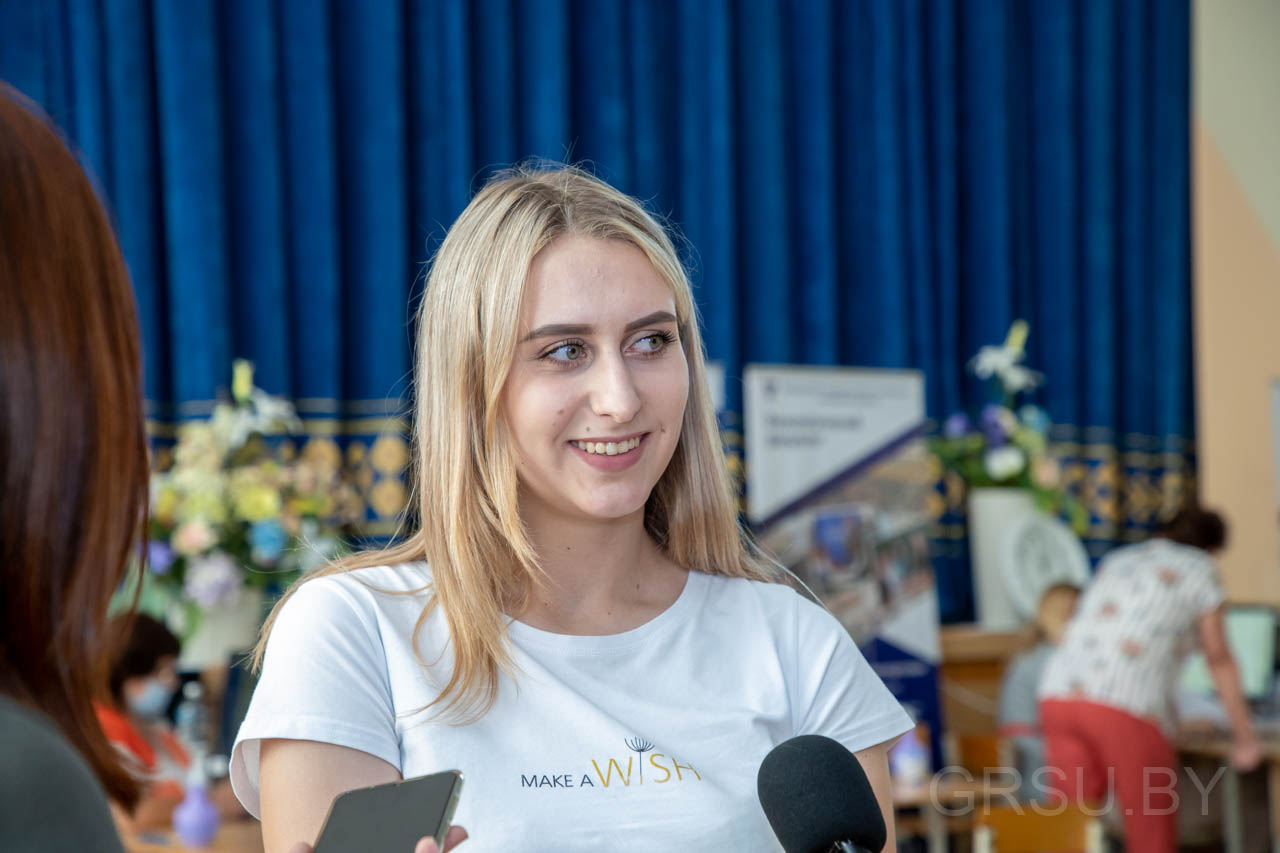 The future primary school teacher Polina Puchko noted that thanks to electronic registration, the procedure for submitting documents turned out to be quick and convenience.
The girl came to Grodno from Ivye District. She said that she had decided long ago with the choice of a specialty as well as the institution of higher education in which she would like to study.
- I really like Grodno very much, so, I decided to enter Yanka Kupala State University of Grodno. I enter pedagogical faculty and my future specialty is primary education. The fact is that I enjoy working with children. I've got a younger sister who is still in elementary school and I enjoy studying with her.
The girl was given a symbolic gift and wished her success in enrolling.
Executive secretary of the admission committee, dean of the pre-university training faculty of Yanka Kupala State University of Grodno Irina Korlukova expressed confidence that Polina would not be disappointed in her choice.
Electronic registration of applicants in digital admission office of Yanka Kupala State University of Grodno is an innovation of this year. According to the preliminary data, more than 70% of applicants have already used the opportunity to register on the electronic service.
The digital admission office will continue to operate in Kupala University until the completion of the admission campaign. Before bringing the originals of documents to the admission office, applicants are advised to register on the abit.by website.
You can also go through electronic registration procedure and submit documents to the digital admission office using the phone. Service is also available in a mobile version.