The results of the IV Regional Olympiad in Russian as a Foreign Language were summed up at Yanka Kupala State University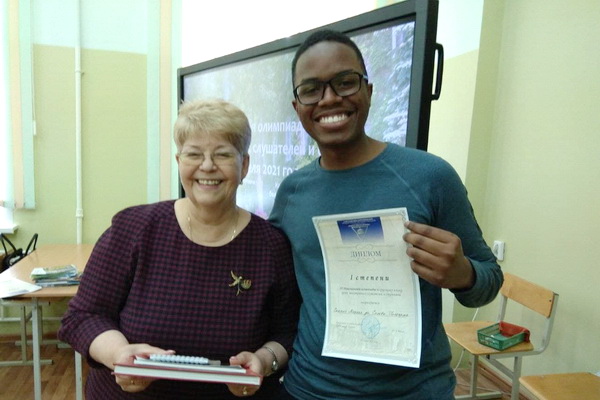 Participants of the Olympiad were 15 students and students of preparatory courses of universities and colleges of the Grodno region.
Foreign citizens from Brazil, Congo, Ethiopia, Lebanon, Mali, Togo, Cameroon, and Sri Lanka, who are only studying Russian in their first year of study, took part in the intellectual competition.
The Olympiad consisted of three stages. The participants demonstrated to the jury their understanding of authentic oral speech, performed a lexical and grammatical test, and made an oral statement on one of the proposed topics.
The representative of Kupala University, Santos Marques da Silva Guilherme, won the IV Regional Olympiad in Russian as a Foreign Language and will take part in the Republican Olympiad in Russian, which will be held in May in an online form. The second place is also taken by the representative of our University, Zongwe Matilda Kianda. The third place was shared by representatives of Yanka Kupala State University of Grodno Kanonge Priska Kabambi and Grodno State Medical University Mohamed Aslam Fatima Hasnaa.