The Republican Pedagogical Council continues in Minsk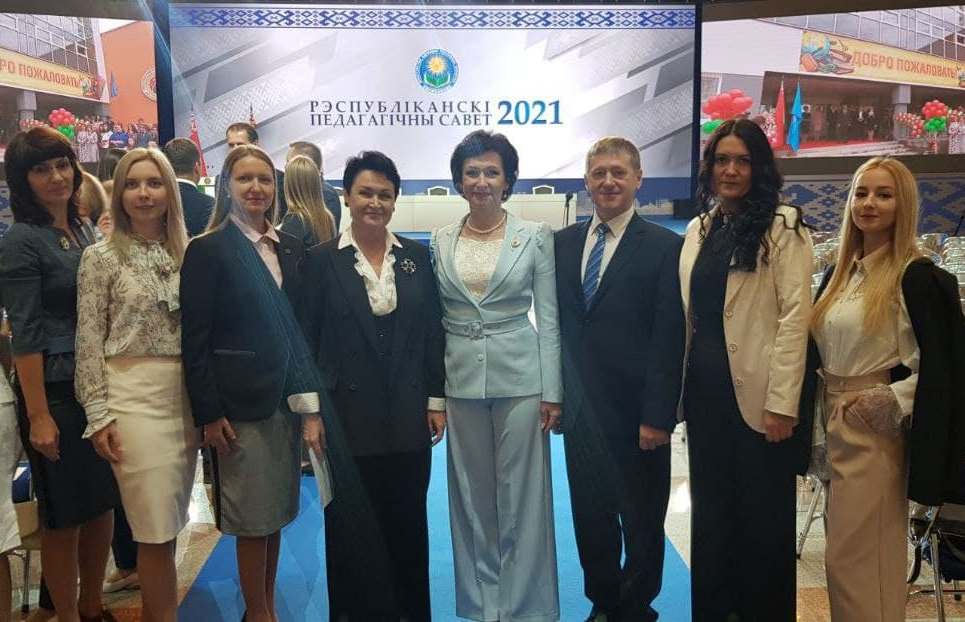 The delegation of Yanka Kupala State University of Grodno headed by Rector Irina Kiturko is also taking part in the large-scale forum.

The Republican Pedagogical Council started its work the day before. On August, 23 12 thematic sections worked on the basis of various educational institutions in the capital. Rector of Yanka Kupala State University of Grodno Irina Kiturko and First Vice-Rector Yury Romanovsky made reports during the dialogue platforms. Irina Fedorovna spoke about new approaches to conducting an entrance campaign at higher education institutions. The report on the topic "Training of highly qualified researchers: the experience of Yanka Kupala State University" was presented by Yury Romanovsky during a meeting of one of the sections.
The Large Pedagogical Forum will continue its work on August, 24 at a plenary session, the participants of which will discuss issues of improving the quality of national education at all its levels and stages. Among the main topics are the development of mixed forms of education that combine traditional learning with distance learning, the use of various teaching methods, the variability of curricula in accordance with the requests of students, the independence of educational institutions in the formation of curricula and the selection of textbooks on a competitive basis, the formation of the necessary competencies of teachers, the creation of a modern digital educational environment. Participants of the Republican Pedagogical Council will also be able to get acquainted with the exhibition of effective pedagogical experience, creative achievements of teachers, new educational and methodological literature, educational resources and technologies in the field of education. According to the results of the work of the pedagogical council, the main directions of further development of the field of education will be determined. At the same time, it is planned to adopt the Concept of the development of the education system of the Republic of Belarus until 2030 as a basis.