Students and lecturers of YKSUG participate in Belarusian-Polish Law Academy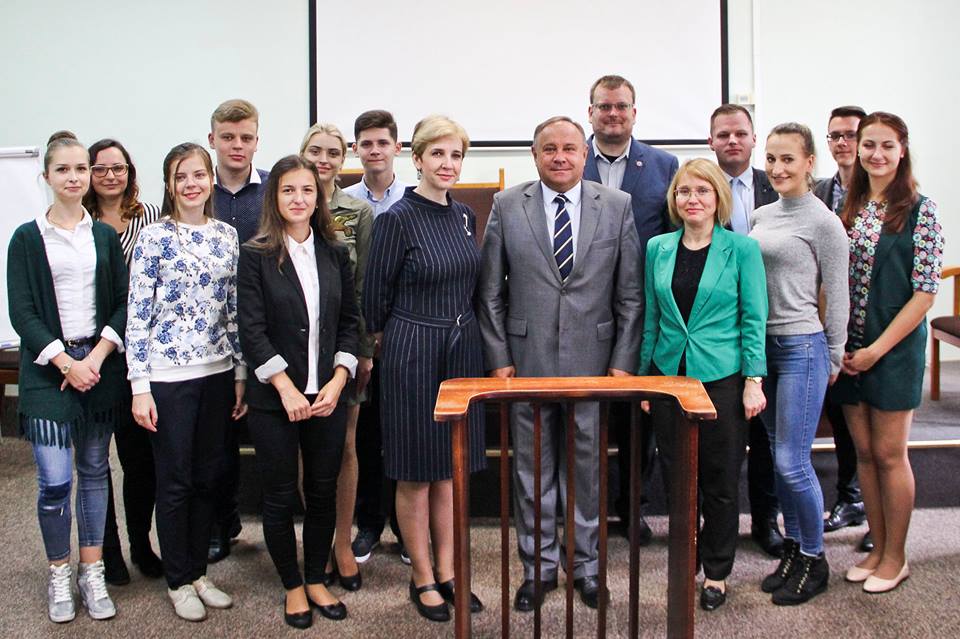 Joint classes of students and lecturers of YKSUG and University of Bialystok are conducted within the 1st Belarusian-Polish Law Academy
Belarusian-Polish Law Academy began its work on 11th September in Unibversity of Bialystok, YKSUG is represented by 6 students and 2 lecturers of the Faculty of Law.
Joint classes of two universities will last seven days, and during this week participants of the Academy are to study and compare fundamentals of Belarusian and Polish legislation, specifically constitutional, civil and criminal law. According to the words of Jaroslaw Matwejuk, University of Bialystok Rector's Plenipotentiary for Cooperation between Eastern Europe Universities, both our countries are into commodities exchange and develop tourism, thus the necessity to know the fundamentals of both countries' legislation is evident.
On the 14th September the Academy will continue its work in Faculty of Law of YKSUG. Represents of the two universities will attend lectures on civil and criminal law, participate in discussion and student event "Hospitable Belarus".
Rounding-up and certificate issuing will take place on 16th September.