Professor of MGIMO University Andranik Migranyan met with students of Yanka Kupala State University of Grodno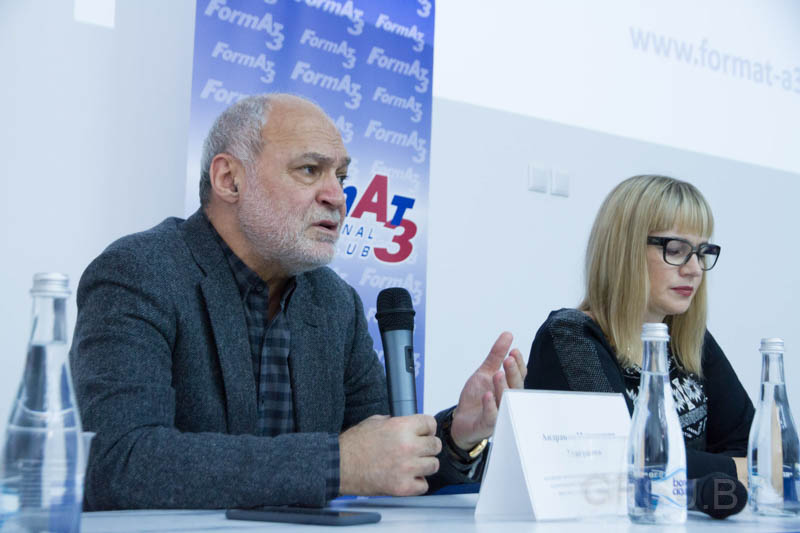 A meeting with the public figure, historian, Professor of the Department of Political Science of MGIMO University Andranik Migranyan was held on October 31 in the framework of the open dialogue at Yanka Kupala State University of Grodno.
There was a conversation with lecturers, students and media representatives about the global politics during an open dialogue with Andranik Migranyan. Guest raised questions that have been worrying the world community for many years. Andranik Migranyan emphasized: recently, the meetings of the heads of state in Minsk indicate that the Republic of Belarus is at the center of global politics, and this undoubtedly contributes to enhancing the country's image in the international arena.
Students and lecturers actively asked Andranik Migranyan questions about the further development of international relations, about the risks of conflict escalation, about the guest's work experience as Chief Advisor to the Committee on CIS Problems in the Russian Parliament, about the behavior strategy of neighboring states in the context of globalization. Andranik Migranyan in his turn gave detailed and reasoned answers, raising new topics for discussion.
Andranik Mihranyan visited Grodno for the first time. And, as the guest said himself, he liked the city. It gives hope for a new visit to Belarus and Grodno Oblast.
Thanks to the close cooperation of the university with the Belarusian Association of Journalists and the International Media Club Format A3 such meetings have become traditional. Students get a unique opportunity to meet with leading foreign media experts and ask them questions.