An Information Seminar «Rights and Obligations of Foreign Citizens in the Territory of the Republic of Belarus»
took place at Yanka Kupala State University of Grodno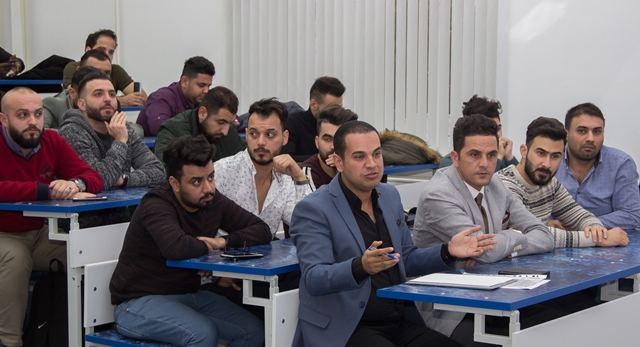 Representatives of the Department of Internal Affairs of the Grodno City Executive Committee, the Grodno Border Group met at Yanka Kupala State University of Grodno with international students who study educational programs in English.
In the framework of the seminar, specialist of the first category of the Department of Citizenship and Migration of the Department of Internal Affairs Administration of Leninsky district of Grodno Elena Zakharova presented to the participants of the meeting the peculiarities of processing and obtaining visas and possible consequences of illegal actions, as well as noted the peculiarities of registration of foreign citizens.
The security officer of the Drug Control and Anti-Trafficking Department of the Internal Affairs Administration of Leninsky district of Grodno Andrei Sobolevsky, reminded students of the dangers of drug use and the consequences for the body and how the current criminal and administrative legislation is applied to those who transgress the law. He drew attention to the rules of behavior in dangerous situations and the algorithm of actions of a person who witnessed a crime.
The senior operations officer of the Operational Activities Department of the Grodno Border Group Captain Sergey Pashnik told about the rules for crossing the state border of the Republic of Belarus for foreigners, about border zone and border regime, gave examples of violation of the law on state border by foreign citizens.
During the meeting students received answers to their questions related to their stay in Belarus.
The seminar was organized by the International Students and Academic Mobility Office of the Education Internationalization Centre together with law enforcement officials of Grodno.