Yanka Kupala State University expands cooperation with the University of Gdansk in the Republic of Poland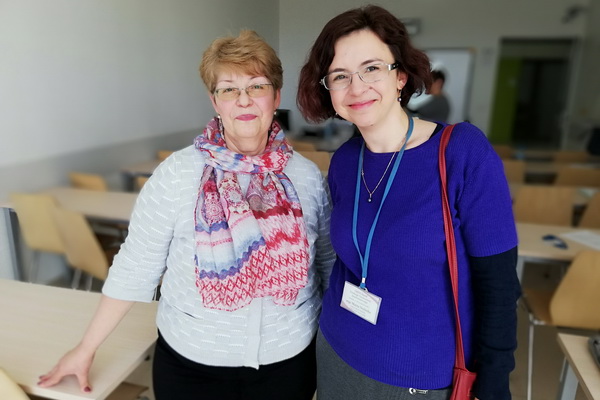 As part of the "Erasmus +" program, Inna Samoilova, Head of the Language Training Department of Belarusian and Foreign Citizens of Yanka Kupala State University, visited the Institute of Russian Studies and Oriental Studies at the University of Gdansk.
During the visit, Inna Samoilova told Polish students about the Yanka Kupala State University of Belarus, its history and the opportunities it provides to Belarusian and foreign students, and lectured to the students of the Russian Philology and Russian Studies departments about the identification of the national cultural component in languages.
She also met with the faculty of the Department of Pragmatics of Communication and Linguodidactics.
The parties discussed the prospects for the implementation of joint scientific, academic and project activities and identified relevant research topics in the field of linguodidactics.
In addition, the possibilities of preparing joint monographs and articles for publication in scientific journals that are part of the Scopus database, Web of Science were considered.