The head of the department of sports disciplines, Vitaly Khramov, visited the Pope John Paul II State Higher School in Biala Podlaska (Poland)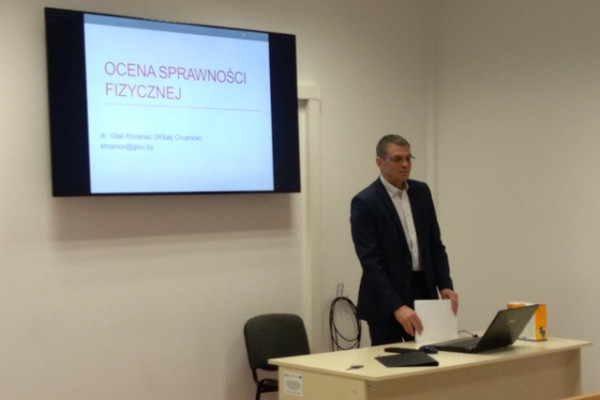 The visit took place within the framework of the "Erasmus +" program.
During the visit, the head of the department of sports disciplines Vitaly Khramov gave lectures to students of the faculty of health sciences about the current state of the theory and practice of kinesiology.
Meetings were held with the faculty of the Department of Physical Education and Physiotherapy, during which the parties discussed the prospects for the implementation of joint scientific, academic and project activities and identified relevant topics of research in the field of physical culture sciences.
In addition, the possibilities of preparing publications in scientific journals included in the database Scopus, Web of Science were considered.
When visiting the Center for Innovative Research of the Higher School for Vitaly Khramov, the experience of organizing the educational process and the research work of students based on the subjects of the innovation infrastructure of the educational institution was demonstrated.