An agreement with the ninth resident was signed at the Yanka Kupala State University of Grodno Technopark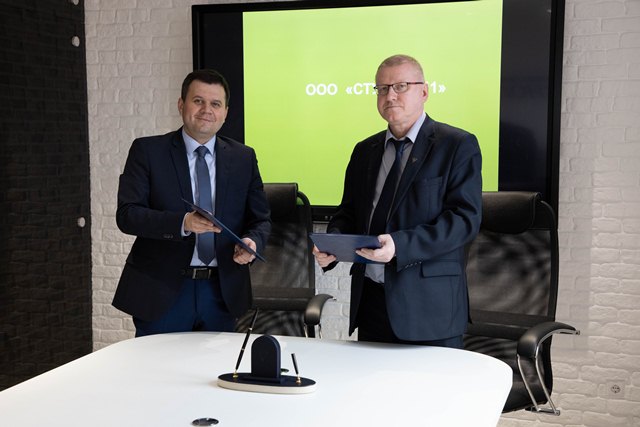 LLC "Studio 111" on the basis of Science and Technology Park at Yanka Kupala State University of Grodno will implement new digital projects in the field of electronic marketing and business.
LLC "Studio 111" was created by joint efforts of students and professors of the Economics and Management Faculty and History, Communication and Tourism Faculty.
Company's director Sergey Leshuk, senior lecturer of the Journalism Department, said that today there is a great demand for information products aimed at consumers who want to receive information without leaving their homes.
– We combine the efforts of specialties "Electronic Marketing" and "Information and Communication", the experience of the best specialists, and create an enterprise on the basis of the Science and Technology Park, which will implement and promote technological, innovative, information solutions. The company will first of all be engaged in digital products. These are applications, information resources, promotion in social networks, content marketing and digital logistics, electronic marketing and business, - said Sergey Leshuk. – For us, the Technopark is a launch pad, where we can realize the potential of both students and the university.
In addition, business consulting for medium and small businesses will be developed jointly with the faculties:
– We plan to transfer academic knowledge to business, to train students in electronic and information and communication technologies. Students will be able to try themselves in business, strengthen their competencies and get practical knowledge and skills not only in those areas that are already in the university, but also in the practical area of e-business, – added the director of LLC "Studio 111" Sergey Leshuk.