Student learning at Yanka Kupala State University of Grodno will be fully organized using information and communication technologies from April 20 to May 8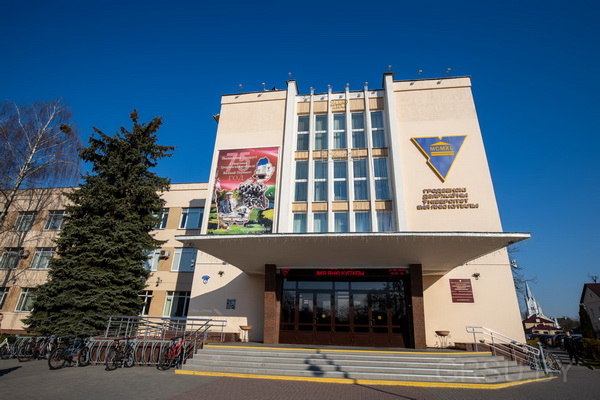 Our university introduces additional measures to organize safe conditions for the educational process in the current epidemiological situation.
Moreover, all measures have been taken to ensure the quality of the educational process. Training will take place in accordance with approved curricula. Teachers and students will interact remotely through the University's educational portal, as well as various educational platforms, while actively using managed independent work.
It is worth noting that Yanka Kupala State University of Grodno has a unique experience in implementing information technologies in the educational process: activities in this area have been successfully carried out for many years, and have now been transformed into the implementation of the Digital University + project aimed at training specialists for the IT country.
Digital services developed by university employees allow not only to organize training and counseling for students outside the classroom, but also to monitor their presence in the classroom, the active participation in the work on the Educational Portal, and also regularly evaluate student learning outcomes.
For teachers wishing to improve competencies in the field of conducting training sessions using ICT, online training seminars will continue.
All this will save the health of students and teachers, reduce direct contacts between them, minimize movement in public transport and being in public places.
Addressing the students, teachers and employees of the Yanka Kupala State University of Grodno, the rector of the university, Irina Kiturko, calls for showing social responsibility, observing all the necessary recommendations of doctors, not leaving the city, taking care of the health and health of those who are nearby.