Students of Yanka Kupala State University of Grodno can have lunch in the canteens of the University at a discount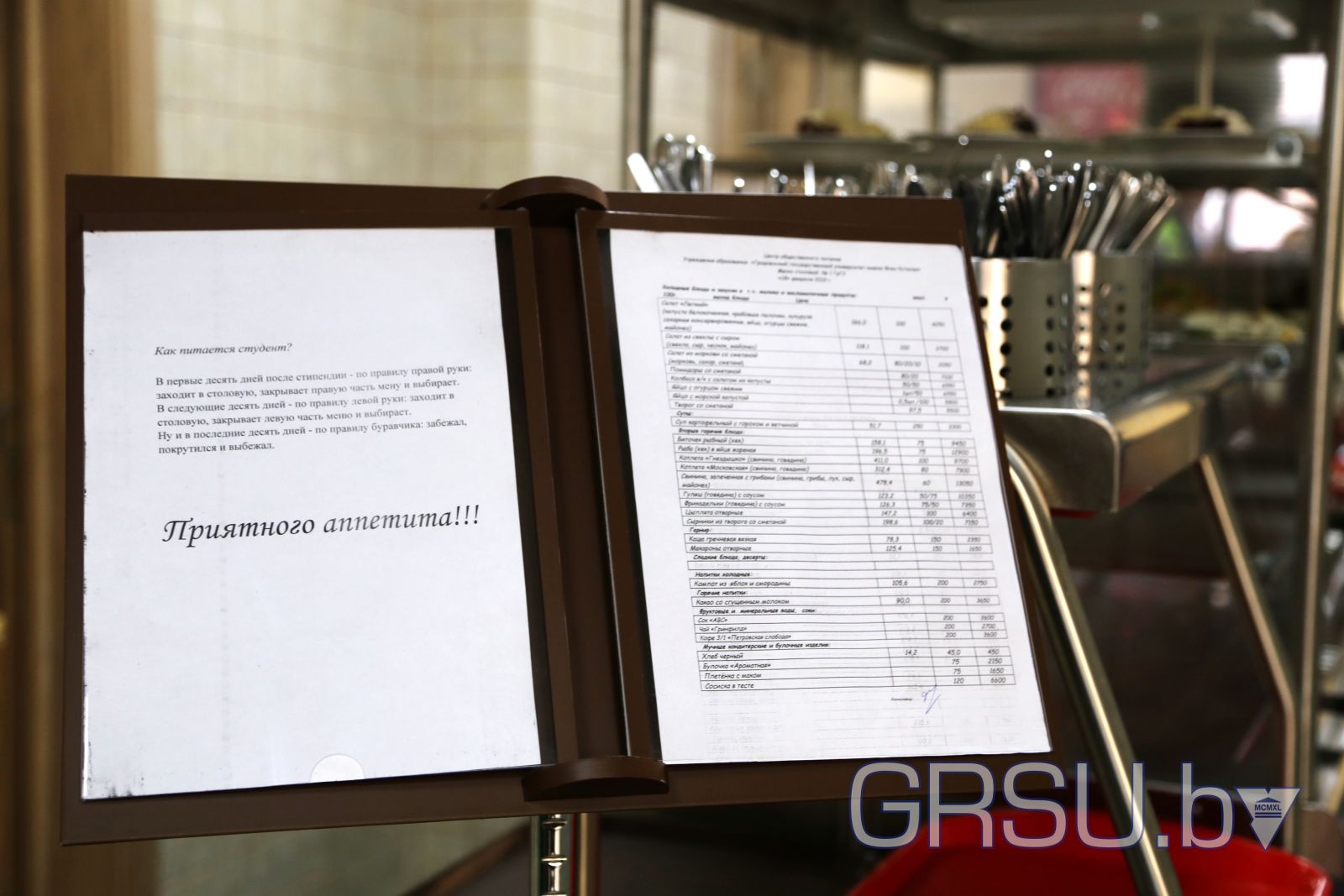 At present students can have lunch not only tasty, but also profitable. A 10% discount applies to all full-time students. To get it, you need to provide a student card.
The university takes care that the students have a hearty and healthy lunch.
Graduate students and master students, students of colleges of Yanka Kupala State University of Grodno can also have lunch at a discount. It is enough to provide a confirming document. This opportunity appeared thanks to the changes made to the resolution of the Ministry of Antimonopoly Regulation and Trade of the Republic of Belarus No. 66 dated August, 13, 2018.
We make sure that it is profitable and comfortable for the children to have lunch. The main thing is that students do not forget to take student cards.
The discount will apply to all products of our own production, and the documents must be presented to the cashier when calculating.