TWO REPRESENTATIVES OF YANKA KUPALA STATE UNIVERSITY OF GRODNO TOOK PART IN THE STUDY VISIT AND INFORMATION SEMINAR AT THE UNIVERSITY OF BARCELONA AND WORKSHOP-TRAINING AT THE UNIVERSITY OF PORTO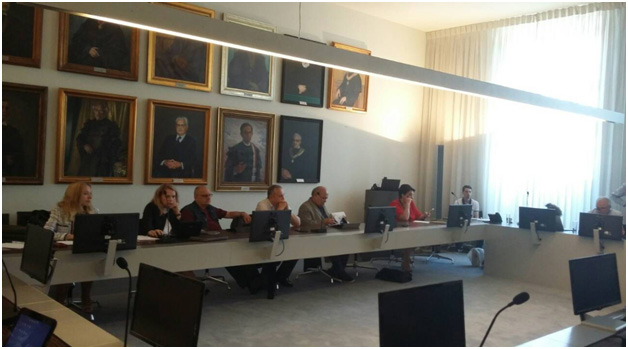 On June 11-16, 2018 the representatives of Yanka Kupala State University of Grodno Darya Shpak, Head of educational and methodical department for quality management of education and Sviatlana Hanchar, Head of the Department of Foreign Languages participated in the Study Visit and Information Seminar at the University of Barcelona and Workshop-training at the University of Porto within the framework of the Erasmus+ project PRINTeL - "Change in Classroom: Promoting Innovative Teaching and Learning to Enhance Student Learning Experience in Eastern Partnership Countries".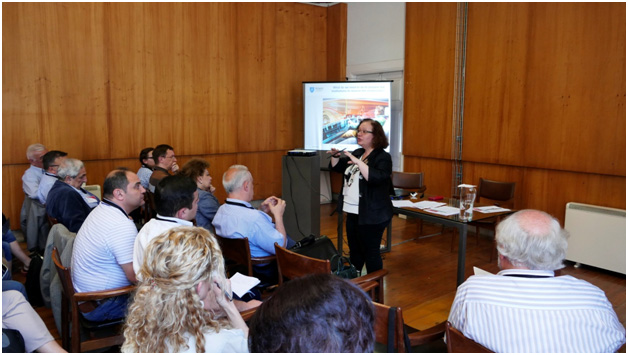 The Study Visit and Information Seminar at the University of Barcelona took place on June 11-12, 2018. The representatives of YKSUG got acquainted with modern experience of the Teaching Staff Development Centers (TSDC), their activity, structure and undergoing training programmes. The main organizers of the event were Joan-Thomàs Pujolà and Marina Sole Catala – professors at the University of Barcelona (BU). During the seminars the representatives of the Project's European partner universities made presentations and shared their experience. The Workshop-Training «Sharing Experiences, Promoting Bridges in Education» was held in the University of Porto. The main objective of the Workshop-Training was the development of Eastern PC universities TSDC administrative staff's competence in the area of operation of TSDCs, development and realization of innovative training programmes and working out of new operational plans. One of the tasks for the participants of the workshop was the development of a concept of TSDC. During the round table meeting, the representatives of Yanka Kupala State University of Grodno, Belarusian State University and Brest State Technical University discussed the prospects for the development of the Belarusian system of qualification upgrading and retraining as well as presented their vision of TSDC in the structure of the higher education institution.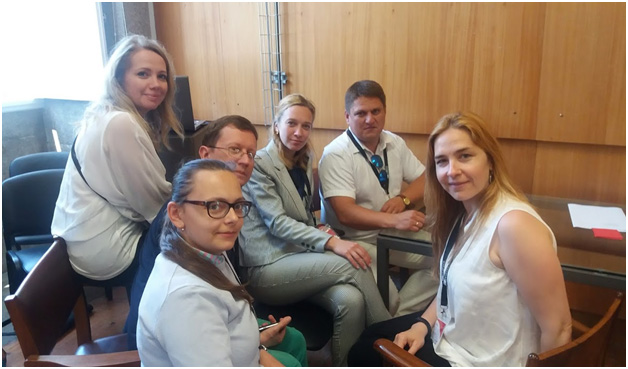 The first coordination meeting of the Project Steering Committee (PSC) took place on June 16, 2018 at the University of Porto, where European and Eastern PC institutional coordinators participated. During the coordination meeting the Work group leaders reported on the progress of activities in the framework of the project. The Coordination meeting was chaired by the head of PRINTeL project, director of YSU Quality Assurance Center Armen Budaghyan.
PRINTeL project coordinator Armen Budaghyan, professor Marina Sole Catala from the University of Barcelona and Fernando Remião – pro-rector of Porto University summarized the results of the working meetings.