Kick-off meeting of the new project "University Teaching and Learning Enhancement" (UniTeLE)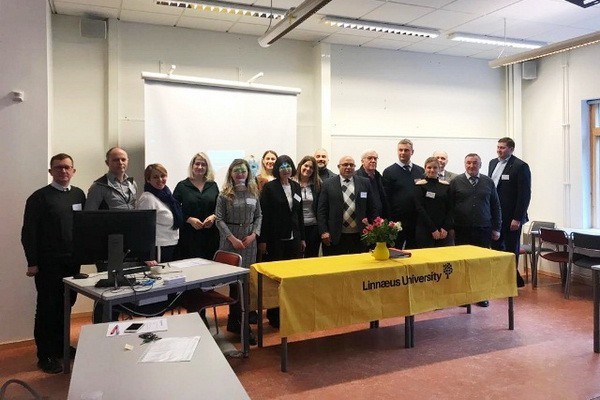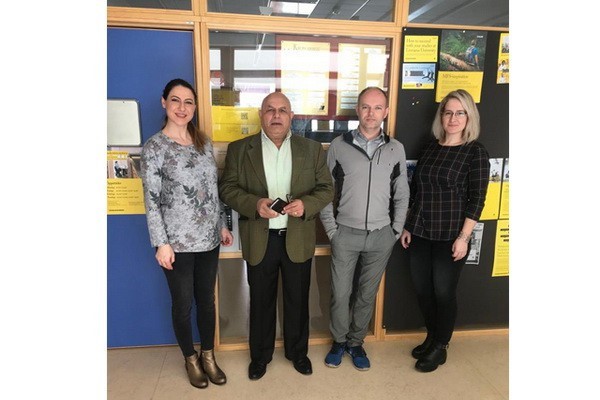 20/03-22/03/2019
The representatives of Yanka Kupala State University of Grodno took part in the first meeting in the framework of the project "University Teaching and Learning Enhancement" at Linneus Unoversity of Växjö. The Head of the International Projects Department of Education Internationalization Center, Viktoriya Kerget and the Head of the Educational Department of the Eeducational-methodical Department Anatol Bahdevich presented to the project partners Yanka Kupala State University results in the field of international project activities, the implementation of innovative educational technologies and a quality management system.
Within the framework of the first meeting participants developed a plan and stages for the implementation of the project and the distribution of responsibilities was also agreed. Implementation of the project results will allow Yanka Kupala State University of Grodno to move on the way of innovative development, improving the organization of the educational process at the university in accordance with European standards for ensuring the quality of education.
As a result of the implementation of the UniTeLE project, it is planned to create a Center for Academic Development and Pedagogical Training at the University, to develop 
and introduce innovative educational methods. An important aspect of the project is the development of pedagogical interaction and pedagogical networks for employees 
of universities in Sweden, Italy, Germany, Turkey and Belarus.